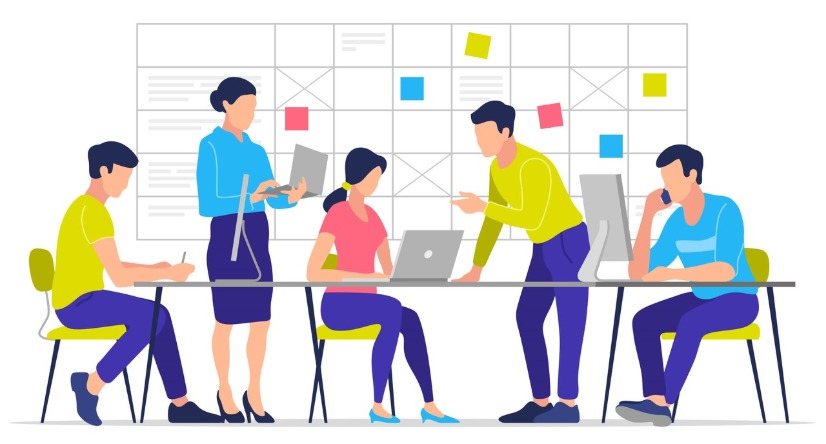 Are you ready to explore Process Mining as a critical tool to streamlining and improving your business operations? These are six tips to get you started.
1
Involve the Right People
One of the challenges of applying process mining is that different skills need to come together to make it a success. Do not underestimate the people you will need involved to prevail in your process mining initiatives. At the minimum, this team consists of a process leader, a strategy manager and an analyst, however it may be required to involve someone from IT for data extraction, or it may include others who work on the process.
2
Get the Data Ready
It is no secret that enterprises today have lots of data. It is also no secret that many are utilizing numerous business intelligence tools to gain more insight into their operations and track KPIs and performance. Many times, the same data used in building BI type analytics, are also used for process mining. Ensure that you have access to this data and that it includes the three essential elements for process mining- a timestamp, unique ID, and events.
3
Ensure You Have the Skills
Confirm that you select a process mining company that you can use with your business's current skill set. Platforms that have more user-friendly interfaces with point-and-click capabilities along with comprehensive knowledge and support centers alleviate the pressures to find employees with specific skills such as coding. By selecting a user-friendly platform process understanding can be scaled and available cross departmentally.
4
Select the Right Solution
Process Mining is not limited to one specific approach or solution, but you do need software to get started. Make sure you select the right solution that promotes continuous improvement within your organization, and one which can continuously provide process monitoring of performance to alert you to and prevent back sliding of reverting to old/bad habits in your processes.
5
Focus your Attention on Specific Processes
With a new technology it is natural to develop a sense of scope creep if proper goals and expectations are not put in place. Try to focus on core initiatives when beginning with the technology and expand goals once you are able to fully understand the technology and its impact. Make sure to talk with key stakeholders and your process team in order to set expectations.
6
Set Goals and Monitor Performance
It is important that goals are in place for your process mining initiative. Whether this be to cut down time, costs, or streamline a process, set attainable goals that your company would like to work towards to focus discovery. Use initial findings as a benchmark and utilize monitoring and altering to work towards continuous performance improvement.
Continue the conversation
See how your organization compares to the adoption of process mining and RPA tools compared to global leaders in various industries. Participants in this global survey included senior directors, MDs, owners and C-Level professionals. Access your free copy of the "State of Process Mining and Robotic Process Automation" report today! Download here.
Subscribe for blog updates
Your subscription was successful! Kindly check your mailbox and confirm your subscription. If you don't see the email within a few minutes, check the spam/junk folder.
Your subscription was successful!