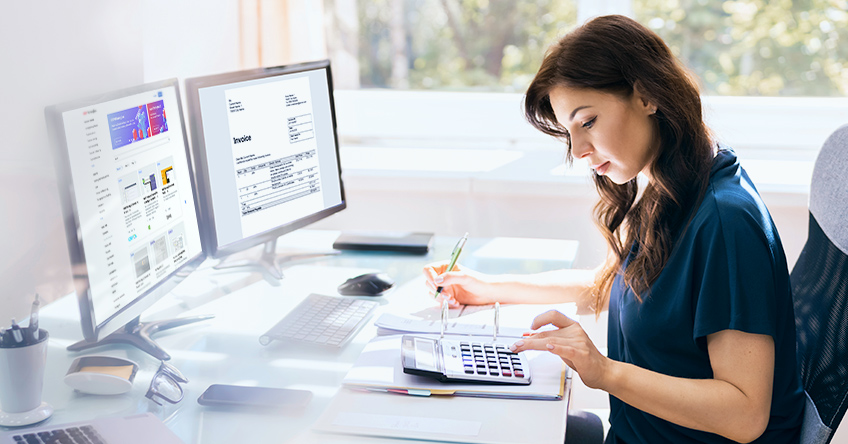 Procure-to-Pay (P2P) has become the Holy Grail of Accounts Payable (AP) automation, whose ultimate value is in delivering the AP department from a cost center to a strategic source of cashflow and profits. All too often, unfortunately, the path to P2P is paved with data-driven approaches, where elegant data architectures with metadata tagging of required content are sold as sufficient to the task. And these approaches typically fail. According to recent research on Supply Chain automation, over 60 percent of data-based automation approaches, including artificial intelligence (AI), business intelligence (BI), Intelligent Document Processing (IDP), optical character recognition (OCR), and process mining fail to deliver on expectations.i
See the infographic: Taking the Pulse on Digital Transformation in Supply Chain
Most P2P projects either fail to deliver on expectations or even fail to get started for a simple reason: Document-driven processes. Most (65 percent, according to Levvel Research) AP organizations still live in paper-based processes, even when invoices arrive electronically. Furthermore, most AP operations do not have visibility into shipping and receiving to verify receipt of goods.
Getting control over document processing is essential to delivering on P2P, but many AP organizations do not have the right tools to adapt their processes to digitization or to automate the processing of all the documents required to run it. Only by gaining visibility and control over the content of your Supply Chain operations (from ordering to shipping, receiving, and ultimately payment) can P2P be achievable.
Adding "document skills" transforms AP operations
Supply chains rely on documents at every step, so one cannot wave a magic wand and instantly replace document processing with pure data-driven systems. Instead, modernizing AP operations to enable P2P takes a modern approach to Intelligent Document Processing (IDP). Unlike traditional OCR, which performs simple data extraction and validation of invoices, a modern IDP solution takes a skilled approach to understanding documents as a participant in the process.
Documents are both records and decision points, which require more than simple data extraction—they require skilled understanding, decision-making, and decisions made in context, in addition to data extraction and validation. This is the difference between traditional OCR and IDP.
And AP operations need to be integrated with goods receipts in order to have the right foundation for P2P. Documents (POs, receipts, invoices, commercial invoices) are events in the process. The real-time processing of payments and cash required for P2P makes the skilled reading and coordination of all of these document events a necessity.
Now there are skills for that...
Now, there are document skills that are modern, containerized low-code / no-code (LCNC) pluggable AI solutions that are pre-trained, adapt on the fly, and are ready to go within minutes. With Vantage, ABBYY introduced the industry's first containerized document skills, taking IDP to the next level, beyond just better OCR, to add intelligence to document processing. This intelligence augments the way it understands the document, the processes, and the people who rely on them for real-time cashflow management.
There now are ABBYY Vantage Document Skills for the full suite of essential AP documents, but also for the shipping and logistics documents needed to complete the integration of receiving and payment. Moreover, ABBYY has the document processing and process mining capabilities needed to discover, realign, and transform receipts and payments processes to align with P2P goals.
Related content: Clearing the Document Bottlenecks in Your Supply Chain Operations with a "Skills" Approach
Skill up to procure-to-pay
Why do so many attempts at P2P fail despite having modern technologies like RPA, OCR, IDP, and even process mining? If it were simply a matter of having the right data, the problem would have been solved with all the currently available systems. Adding Document Skills provides a new level of intelligence to the process—one that understands AP operations as document-driven events that need experienced, skilled reading and processing, in addition to data extraction.
Containerized low-code / no-code skills allow you to add Intelligent Document Processing without laying down its own infrastructure and custom integration to run it. Procure-to-pay is a real-time control of cashflow that always knows all outstanding invoices, receipts, receivables, terms, and opportunities. Understanding cash flow as document-driven events and processes is the first step. Adding Vantage skills for invoices, receipts, commercial invoices, customs declarations and more—all using your existing infrastructure—completes the foundation for real-time cashflow control. Now, P2P can become reality.
A marketplace approach
Real-time visibility and document processing are the key to procure-to-pay. That is precisely the idea behind the new ABBYY Marketplace, the first digital marketplace for processing and understanding enterprise documents that provides a rich collection of content skills, connectors, and assets. Many of the top shippers and logistics providers, and many cloud-based companies, are providing their business users and citizen developers the best-in-class document and content processing with our easy-to-use, configurable, and pluggable platform, which is ready to use within minutes.
Learn more about how ABBYY is helping Accounting and Finance in supply chains become more nimble through the power of low-code / no-code in ABBYY Vantage and Marketplace — preloaded with skills developed by ABBYY and by our partners to automate all types of content-centric processes. With over 30 years of making document processing work for enterprises, ABBYY puts that experience to work in Vantage as the most complete and modern solution to Intelligent Document Processing.
---
i Digital Transformation Survey
Methodology
This research was conducted by Sapio Research in September - October 2021 and sponsored by ABBYY. It surveyed 5,025 office workers across the UK, US, France, Germany, and Japan in organizations with 500+ employees on the challenges of accessing data in documents, the wider impact and the role software and automation technologies play.
For more information, read the press release.
Subscribe for blog updates
Your subscription was successful! Kindly check your mailbox and confirm your subscription. If you don't see the email within a few minutes, check the spam/junk folder.
Your subscription was successful!