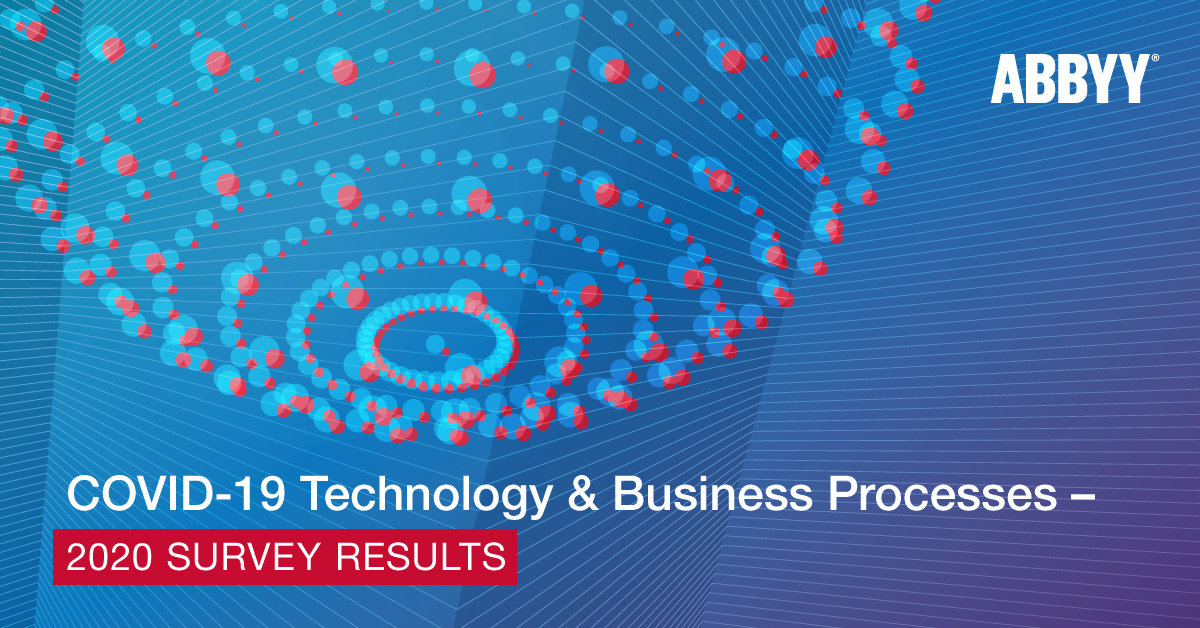 We've heard a lot about the impact of COVID-19 in the workplace – the transition to work-from-home, the emotional toll on employees worried about health and safety, and juggling remote learning for school-aged children. Once we settled into a new-normal routine, another challenge became apparent in the workplace – bad business processes.
You may have experienced it yourself, primarily if you work in an industry that relies heavily on information submitted or corresponded with by customers such as financial services, insurance, transportation, or retail. It was manual, paper-based, and overly complex processes that were the first to break due to the pandemic. Client onboarding, transactions, and SBA Paycheck Protection Program loans in banks, claims management in insurance companies, retail customer inquiries, and warranty claims processing – these critical day-to-day operations experienced substantial delays and became increasingly frustrating for both employees customers.
To discover the real impact of technology, automation, and business processes in the workplace, ABBYY commissioned Opinium Research in November 2020 to survey 4,000 workers in the U.S., UK, France, and Germany from over 20 industries, such as IT and Computing, Education, Healthcare, Government, Insurance, Manufacturing, and Transportation. While there have been many surveys available with the C-suite perspective and analyst recommendations, we wanted to know what the everyday worker experienced.
What we discovered was not entirely surprising. Seventy-four percent of respondents said they had experienced challenges at work during the current global pandemic. When identifying the cause of their biggest challenges, 40% of workers blamed the lack of information on solutions or tasks, 32% blamed not having the right IT tools, and 27% blamed feeling isolated.
What was surprising is that another major contributing factor to workplace challenges was processes. While most would agree that business processes are in place to foster efficiency, compliance, and better business outcomes, nearly half of the respondents (48%) blamed poor business processes for making their job more challenging, with one in four wanting to quit their job because of it. Another 36% said processes wasted time and let them down.
So, in what ways do processes negatively impact employees' work? And what can be done to address this?
The answers lie in that many organizations develop processes based on how they think they should flow and not how people interact with systems, applications, and handle outlier events. ABBYY solves this problem with its Process Intelligence solution, which can analyze multiple processes within your business and deliver a digital process model (a "digital twin") of your business operations and processes.
Using advanced algorithms, Process Intelligence extracts and reads the timestamps used to record specific events along with your processes. The software then visually models these timestamps in such a way that you can instantly identify deviations from the ideal process flow – to find the root cause of a problem that may be costing your business money. Process Intelligence can help you improve every process, no matter how ad-hoc or complex. With this visibility into your operations, you can understand exactly how your processes execute.
Another interesting finding from the survey was the introduction of technology during the pandemic. Sixty-four percent of respondents' companies were quick to adopt new technologies and processes for the first time during the lockdown to help alleviate the stresses of WFH. Tools that helped with processes digitized the automation of paper, and onboarded new clients were deemed successful for respondents (76%); this included tools for monitoring employee tasks and performance.
Monitoring how employees perform tasks is a nascent category of process intelligence called task mining. Task mining enables companies to understand how they manage tasks by collecting and analyzing user interactions. Such an in-depth understanding can help enterprises automate and improve processes. Task mining has parallels with process mining, but it uses user interaction data, rather than logs files and business metrics, to analyze processes. ABBYY Task Mining analyzes desktop user interaction data and seamlessly links it with process details mined from system event data, so you can see where repetitive and inefficient tasks are slowing your processes and allocate resources in the right places to resolve them.
The approach to task mining – often confused with monitoring employee actions as part of their performance – is to surface optimum task execution patterns so that organizations may shift away from highly-repetitive tasks and empower employees to focus on higher-value tasks. It can also be effectively used as a personal productivity tool for employees to see how they're working, how they can improve, and identify areas where additional automation can assist them. For example, if an employee doesn't see the benefit from a program in place, they can show their employer how many hours they lose with the current plan or how it's negatively impacting their work productivity.
The use of smart technology showed to be beneficial to respondents, such as AI, intelligent document processing, chatbots, digital assistants, data analysis and insights, team management, and task monitoring software. Of the 80% of workers who used these smart technologies, four in five reported they helped them in some way in their day-to-day work. The most common way that they assisted in work was an increased level of efficiency. This was followed by:
Improved collaboration – 36%
Easing administration – 27%
Working faster – 25%
Working more accurately – 24%
Improving customer service – 19%
Furthermore, 46% of office workers are currently incorporating digital workers into their working routine and reported that they spend up to two hours a day with their digital co-workers. Of those working with digital co-workers, 34% said they were most helpful at sorting and classifying data and documents. Those who wished they had a digital co-worker said they would use them to digitize paper, prompts, and classification purposes and save 54 days per year using a digital colleague.
Leveraging digital workers with ABBYY Content Intelligence addresses organizations' rising challenges of quickly and accurately processing content such as documents, forms, images, and email communications. It can require an enormous amount of manual work to find specific information in a document, perform data entry, and route the document for review and approval. Content Intelligence gives the digital workforce the cognitive skills to understand and create meaning from enterprise content and turn your unstructured content into structured, actionable information, making your digital workers smarter and your processes run more efficiently.
Leaders need to understand the day-to-day frustrations employees have with their business processes and the technologies that can make them more engaged and productive. ABBYY's goal is to provide the comprehensive Digital Intelligence that sheds light on your business operations with real-time data about how your processes work and the content that fuels them.
Subscribe for blog updates
Your subscription was successful! Kindly check your mailbox and confirm your subscription. If you don't see the email within a few minutes, check the spam/junk folder.
Your subscription was successful!