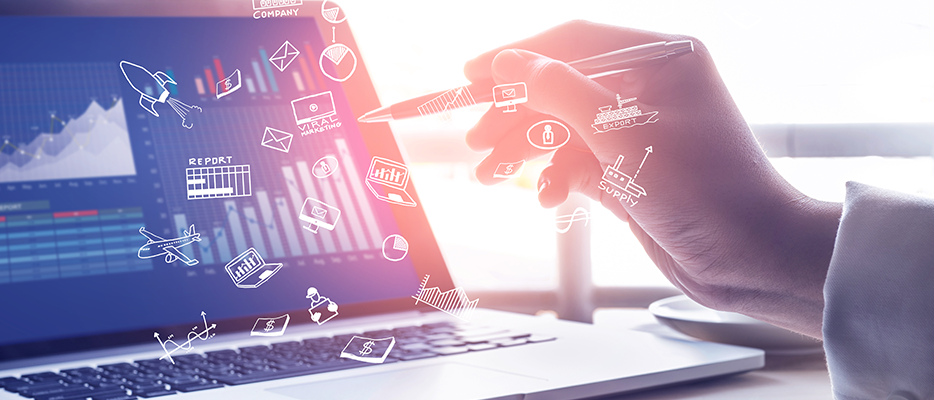 We have all done it. Spent ages looking for that one document, with the name of that guy from the company with a funny name.  Was it an email, a PowerPoint presentation or a PDF?
Why do we search for documents in the first place?  Usually it is to discover what information resides inside the document. But if we already have the document, shouldn't we already know what it contains?
Information buried inside documents
The key question is not how much time we spending searching for documents, but why we are searching for them in the first place.  The answer is simple, buried inside these elusive documents is business critical information.  The information is unstructured and, in many cases analogue, e.g. a scanned image of a textual document rather than a digital file containing text.
Rather than searching for a document in response to some event, surely it makes sense to act on the information the moment that it comes into our possession.
This necessitates that the document be searched for, retrieved and read in order to extract the information it contains.  This is both time consuming and expensive.
Optical Character Recognition technologies have been with us for decades, what is now required is something that can rapidly, cost-effectively and intelligently extract structured business information from these documents.
Improving the total customer experience
If we have immediate access to this business information, we can act on it the moment it is received.  This ensures that organizations can provide the fastest and most appropriate response to customer interactions.
For example, rather than replying to a customer email inquiry with a default response stating that:
We will respond to your request in 3-4 business days.
Imagine the improvement in the customers experience if the response automatically, and immediately, provides information helping to address the customer's issue.
Furthermore, by understanding the content of the inquiry it would be possible to automatically identify those issues which are high priority and escalate them accordingly.
Accelerating business transactions and creating new revenue streams
Having the ability to process unstructured information and transforming it into actionable business data, strips away the inherent latency in business operations. This accelerate business transactions and optimizes successful business outcomes.
The insight provided into these interactions can also help identify potential new revenue streams, by providing a level of analytics inaccessible if the information were to remain locked away, bereft of structure, inside isolated pieces of content.
Accounts payable
Every business deals with Accounts Payable.  Many small businesses view the accounting function as a necessary evil, but it is the prompt payment of invoices that literally keeps you, and your suppliers, in business.
Invoices are an example of documents containing critical business information, which often needs to be entered into software applications in order to facilitate payment.  This requires a user to read the invoice and enter the data contained within it into the relevant systems in order to initiate payment.
Invoices, while containing much of the same business information, can look very different.  What is needed is the ability to not only recognize the machine- (and sometimes hand-) printed characters on the page, but the capability to classify the document as an invoice.  Once the document is classified as an invoice, the data contained within it needs to be identified, extracted and passed (along with the captured image) to both the appropriate Financial software applications and ECM repository.
Putting business information to work
The solution is to integrate capture technologies with embedded AI (Artificial Intelligence) to autonomously classify documents, extract the desired business critical information and seamlessly pass the captured documents along with their accompanying extracted structured business information to ECM, ERP and BPM applications.
Subscribe for blog updates
Your subscription was successful! Kindly check your mailbox and confirm your subscription. If you don't see the email within a few minutes, check the spam/junk folder.
Your subscription was successful!