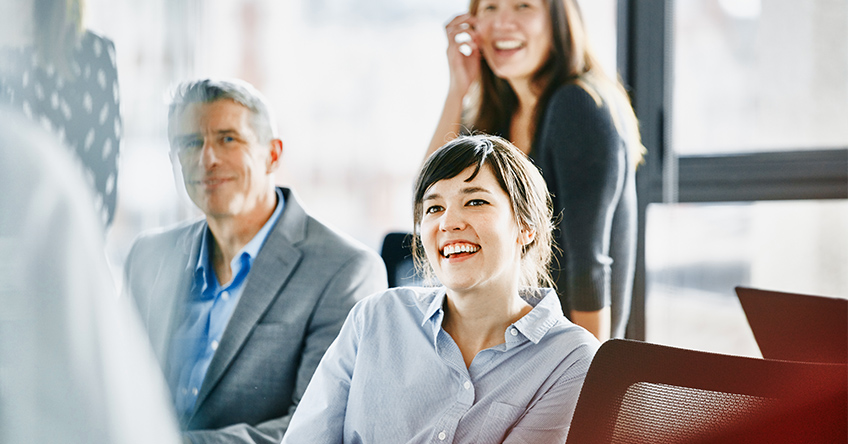 Today, organizations are using various solutions to automate all types of back office and customer facing business processes. However, these robotic process automation (RPA) solutions, intelligent automation systems, chatbots, and mobile apps typically lack the advanced technology for being able to understand and process a document that contains unstructured data. As a software vendor or partner, you might have cobbled together a solution for a customer where you added OCR into your platform and tried to build some logic for extraction, but at the end of the day you never quite achieved a production level offering.
With the beta launch of ABBYY Vantage, a cloud-first platform of cognitive services that applies AI to understand documents in a fast and simple way, ISVs and partners now have the perfect platform for integrating trained document models (Vantage Skills) into virtually any business application. A Vantage Skill delivers the advanced capabilities of OCR, machine learning, and NLP into a nice, simple design that is easy to integrate into virtually any business application. The ABBYY Marketplace is also new and introduces an online community where ABBYY has started building a vibrant ecosystem that will enable enterprise organizations to benefit from ABBYY Vantage and the combined technology and solutions ABBYY partners bring to the marketplace.
In this blog post, we want to provide insight into a few of the technology integrations that are already being developed and will be generally available soon. During our ABBYY Reimagine event, you may have already heard about the great capabilities Vantage has, but it gets even better. When Vantage is combined with other powerful technologies, it allows enterprises to further realize the benefits of combining AI technology for understanding documents with a larger end-to-end to solution. The combined technology not only has a major impact on operations but the customer experience as well.
Cognitive virtual assistants
One of the first connector integrations we love is incorporating the ABBYY Vantage experience with a virtual assistant to take the customer journey to the next level. By combining voice, conversational AI, and document intelligence by way of Vantage Document Skills into a unified mobile experience, virtual assistants are able to deliver great service to a customer without needing an agent. Take a look at the Cognigy video explaining it below!
Automation of screens and IT operations
Micro Focus RPA is a powerful automation and orchestration platform that combines screen automation and IT operation steps to automate entire enterprise processes. Orchestrating different IT systems, APIs, and desktop applications is exactly what Micro Focus excels in. With their low-code/no-code design studio, you can create bots to automate tasks with ease. And now, with the additional asset of Vantage Skills, available from within the ABBYY Marketplace, they have just reached a new level of cognitive awareness. Take a look at the video below to see the powerful combination in action!
Smart robots
RPA bots are great for automating simple, repetitive tasks, but imagine if robots could recognize, read, and understand any type of document? Kryon Systems, recognized as "Leader and High Achiever" in the RPA space by NelsonHall, is one of the first ABBYY partners to fully integrate ABBYY Vantage into the Kryon platform. The combined no-code/low-code products enable RPA users to quickly develop robot workflows with the ability to understand and work with documents and images.
Leveraging the power of SAP Business Technology Platform
If you are looking to enhance and upgrade your SAP cloud environment, Incutre's Cherrywork platform provides enterprises with pre-packaged and ready-to-deploy intelligent digital applications, and also seamlessly integrates with ABBYY Vantage. With a click of a button, you can enable your SAP cloud with the ability to understand documents and structure data that can be integrated into your SAP processes.
Tapping into the power of the Microsoft Power platform
Power Automate has made big strides in bringing automation to every business user, providing Microsoft partners with an opportunity to connect other technologies and services into the automation platform. One ABBYY partner who has done just that is Roborana, who has developed a Vantage Connector to the Power Automate platform for building an end-to-end solution. Take a look below to see how this great Power App came together and how easy and seamless it is to connect Vantage to the Power Automate platform.
ABBYY Marketplace
The ABBYY Marketplace offers an open ecosystem where partners can publish connectors, trained cognitive skills, and other assets that enhance and extend the ABBYY Vantage platform and accelerate the digital transformation and automation initiatives of enterprises of any size, industry, and geography. All the connectors mentioned above will be available on the ABBYY Marketplace at the time of public launch!
Do you have a great idea for a new Cognitive skill? Want to build a connector for your platform? Reach out to us and we'll gladly help you get started!
Subscribe for blog updates
Your subscription was successful! Kindly check your mailbox and confirm your subscription. If you don't see the email within a few minutes, check the spam/junk folder.
Your subscription was successful!