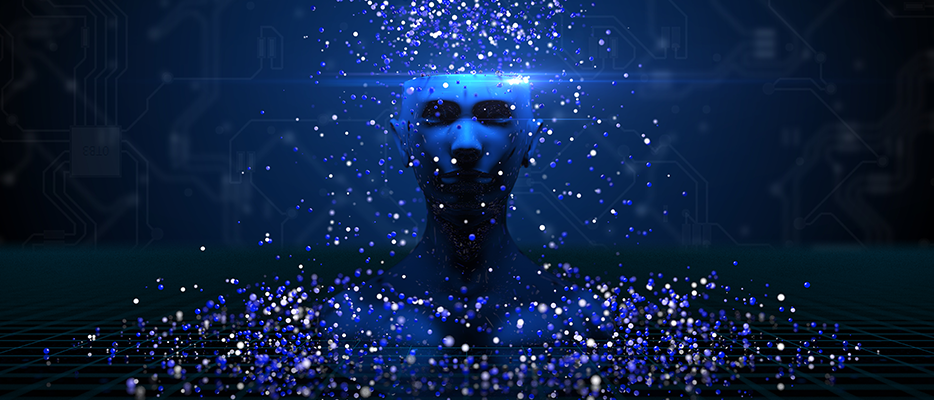 IT initiatives enabling "mobile first" and "self-service" capabilities have become mainstream, but while they have simplified the process for the end user, it has often confounded how organizations access, transmit and leverage data. Anthony Macciola, Chief Innovation Officer at ABBYY, discusses -the complexities resulting from the various methods of information maneuvers through an organization, and ABBYY's vision for capitalizing on new opportunities.
Strength through Heritage
Senior-level executives and technology leaders are struggling with how to more efficiently manage information and make it useful. According to Macciola, this is where ABBYY excels. "Our heritage in linguistics, image processing, capture, and machine learning place us in a unique position to take a leadership role in emerging demand for machine learning and artificial intelligence," he explains
He added that ABBYY is well positioned to take a leadership position by leveraging its heritage to provide cognitive technologies that transform unstructured documents into actionable insights to, ultimately, achieve better outcomes.
The Fruition of AI
Use cases that were traditionally associated with capture will converge with evolving document-centric robotic process automation (RPA) use cases. Within the next five years, Macciola envisions AI innovations will impact the adoption and advancement of RPA and be a catalyst for ABBYY machine learning capabilities associated with the automation of document processing, basic decision making and task automation. The application of AI technology coupled with ABBYY solutions will enable process automation, analytics, and process discovery use cases.
The adoption of AI will affect the workforce.  "AI will also result in the automation of basic tasks performed by knowledge workers today and will have a large impact on the makeup and size of corporate workforces throughout fin-tech, healthcare, transportation and logistics, and government customer/constituent engagement scenarios," he says. "This is where our partnerships with key BPM platform providers and RPA vendors will be important – in fact, Gartner recently named us among the 'Specialist Software Partners' in its Market Guide for Robotic Process Automation Software."
Refreshing Go-to-Market Approach
Speed and agility to market are paramount to success. Many vendors are pursuing a direct sales engagement model which is demanding and costly. ABBYY's approach to focus on and enable the independent software vendor, value added reseller, and system integrator channel is timely given the channel has increasingly been marginalized and underserved by traditional vendors in our space. By leveraging local presence, industry expertise, and solution delivery capabilities of the channel, ABBYY has significant gearing and market penetration.
Four Tenets of Success
Macciola underscored four key tenets that guide priorities in R&D, product development and market focus enabling employees to create a shared company vision:
Simplification: making everything we do as easy as possible to deploy, consume and maintain.
Cloud: fully exploit the growing demand for our capabilities within a cloud-based SaaS model.
Artificial intelligence: build on our legacy expertise in linguistics and machine learning to ensure we take a leadership role as it relates to content analytics, automation and the application of machine learning within the process automation market.
Mobility: ensure we have best-of-breed on device and zero footprint mobile capture capabilities.
He concludes: "the era when companies rely solely on OCR technology for simply converting documents into digital is long gone. ABBYY is on the forefront to being the driving force that enables cognitive and AI technologies and use cases. I look forward to working with the many visionaries and communicators that make up ABBYY – cheers to a successful 2018."
Subscribe for blog updates
Your subscription was successful! Kindly check your mailbox and confirm your subscription. If you don't see the email within a few minutes, check the spam/junk folder.
Your subscription was successful!