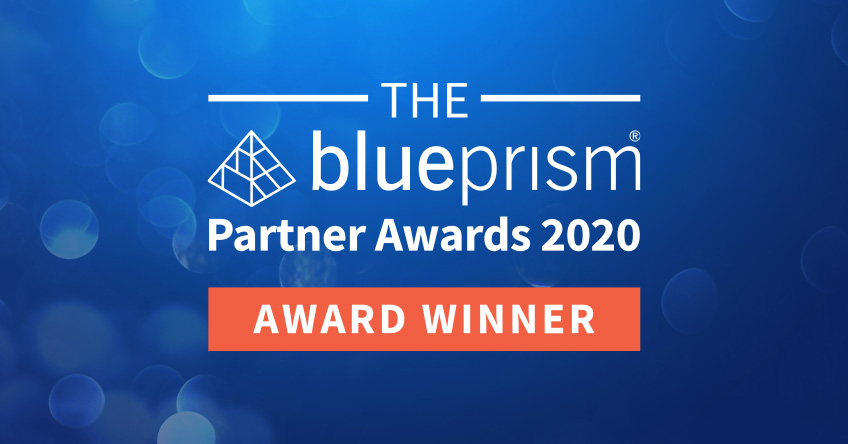 ABBYY was recognized last week as Technology Alliance Program (TAP) Premier Partner of the Year at the inaugural 'virtual' Blue Prism World conference. While this is a terrific honor by a highly valued and long-standing partner at an amazing event, the greater significance of the award can be seen by the results of the visionary organizational leaders. They are harnessing Digital Intelligence to optimize their Blue Prism digital workforce and overall digital transformation initiatives. Enterprises that leverage Digital Intelligence are able to remove friction from processes and enable their digital workforce to access and understand content.
Many companies garner great initial success from RPA, but then are faced with the question of what do we do next? In one of the live sessions at Blue Prism World, the global automation lead from Pfizer identified ABBYY Timeline, the only end-to-end Process Intelligence platform, as key to helping them "identify and prioritize what automation opportunities to go after, and unlocking that ROI that we've been looking for, maximizing that ROI and then monitoring the achievement of the ROI." Pfizer first utilized Process Intelligence for its legal document processes, and today is leveraging the solution for its internal operations processes.
Another joint customer, Equinix, collaborates with Specialty VAR Award winner WonderBotz to deploy an integrated end-to-end invoice solution that combines Blue Prism RPA with ABBYY's Content Intelligence solutions – a class of enabling technologies that help digital workforces understand and create meaning from enterprise content. Equinix credits ABBYY for "opening up more avenues for automation which was previously done manually by human beings." As a result of its invoice automation project, Equinix has reduced supplier query response time by 60% and is projected to save 14,000 labor hours per year. In addition to Wonderbotz, two other Blue Prism and ABBYY partners, EY and DIRWA, were also deemed winners for their respective categories.
More recently, amidst the early days of the COVID-19 crisis, US-based Systems Integrator Lateetud developed a solution for lending institutions to better manage the massive influx of small business loan applications from the SBA Paycheck Protection Program. The end-to-end solution leverages the speed of Blue Prism Digital Workers with ABBYY's Content Intelligence solutions, integrated with SBA's system. Lateetud's solution enabled First Home Bank, an early adopter, to go live in less than 48 hours, complete applications and approval in less than 2 minutes, and save approximately 100,000 jobs.
For more information about the ABBYY – Blue Prism partnership, to learn about ABBYY's Digital Intelligence complementary technologies, and to access no-cost connectors, visit https://www.abbyy.com/isolutions/­blueprism/ or the Blue Prism Digital Exchange.
Subscribe for blog updates
Your subscription was successful! Kindly check your mailbox and confirm your subscription. If you don't see the email within a few minutes, check the spam/junk folder.
Your subscription was successful!