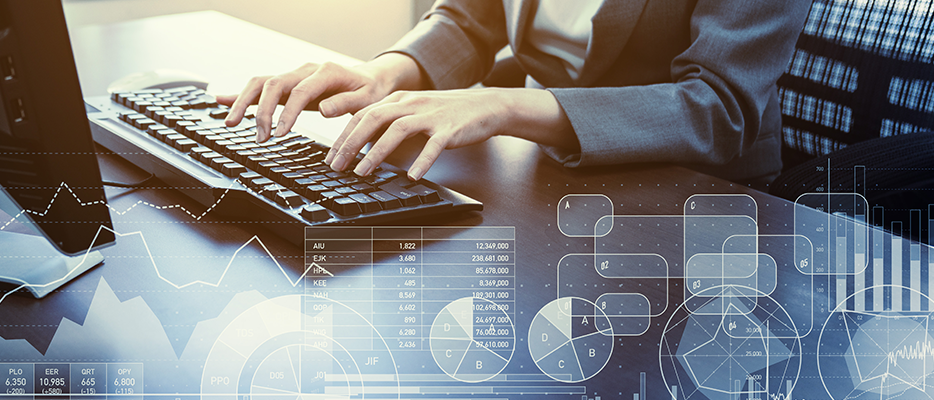 The use of digital document archiving solutions is gaining importance today as large enterprises and midsized businesses are rapidly jumping on the digital transformation bandwagon. Converting paper documents into digital for efficient storage and retrieval is an essential part of any digital transformation initiatives as it provides higher levels of data security and privacy. According to Quocircas PRINT2025 report, 77% of millennial workers still think paper/physical documents will be important or very important in the workplace in 2025, making the task of transforming into a paperless enterprise more challenging.
The tremendous growth in the volume of paper documents has led to an increase in paper media archive space requirements for businesses, often triggering loss or misplacement of documents. Added to this is the lack of effective document search mechanisms due to the overall volume of archive, which often encourages unauthorized access to business critical information.
An easier way to run your business
Thanks to a new wave of digital document archiving solutions like ABBYY® FineReader Server, organizations can now streamline their business workflow and efficiently handle their documentation needs. For example, with such solution, digitized and indexed documents can be exported to a Document Management System (DMS) or automatically stored in the relevant digital libraries, where their usage is tracked, documented and managed. By controlling the creation, duplication, deletion and distribution of document digitally, the solution improves individual productivity and enable organizations to centralize unstructured content and extract business related information quickly and effectively. Furthermore, by tracking keywords in documents, they help users to find the right document quickly and easily in addition to providing federated searches.
If, in the past, the main reason for archiving was storage optimization is to preserve business content for possible future needs, today, digital archiving of documents helps to reduce costs of doing business by:
reducing the time spent by employees on searches for the necessary documents;
helping to avoid fines, penalties, and potential legal headaches for non-compliance, and
helping legal professionals to discover and retrieve the information they need faster.
Helping lawyers boost client engagement and retention
With the volume of documents in legal services is increasing steadily, digital document archiving provides a repository that provides lawyers with a starting point to depict, analyze and interpret legal data. This is why one of the main drivers of digital archiving is in the area of electronically stored information or e-discovery that is absolutely crucial for the success of law firms in the future. In addition, digital document archiving is helping the legal profession by simplifying and accelerating the process of locating and retrieval of legal records, feeding data to e-discovery platforms and preservation of all forms of potentially relevant information when litigation is pending or reasonably anticipated.
If the current trend is anything to go by, analytics is set to become the main driver for digital archiving in future. Feeding analytics and AI platforms, storage and file analysis, extracting insights from customer or employee communications, proactive detection of internal issues and anomalies are some of the benefits of implementing information archiving solutions soon.
Meanwhile, new scalable, server-based OCR solution like FineReader Server is helping businesses extend their document archiving abilities to better serve their customers. It facilitates compliance with government and corporate regulations by automatically converting large volumes of paper and digital documents into accessible and searchable PDF/A. One key advantage is that the Server-based product can receive document images from storage folders, multifunction printers, scanners, or e-mails and uses optical character recognition (OCR) technology and automatically convert them into compressed, searchable digital formats. If needed, the user and the system can add metadata to the document and the user can manually correct text information. The service can run around the clock or process documents in batches on a scheduled basis to optimize use of hardware resources and the resulting digitized files can be saved to any number of storage areas and/or delivered to other applications.
Subscribe for blog updates
Your subscription was successful! Kindly check your mailbox and confirm your subscription. If you don't see the email within a few minutes, check the spam/junk folder.
Your subscription was successful!