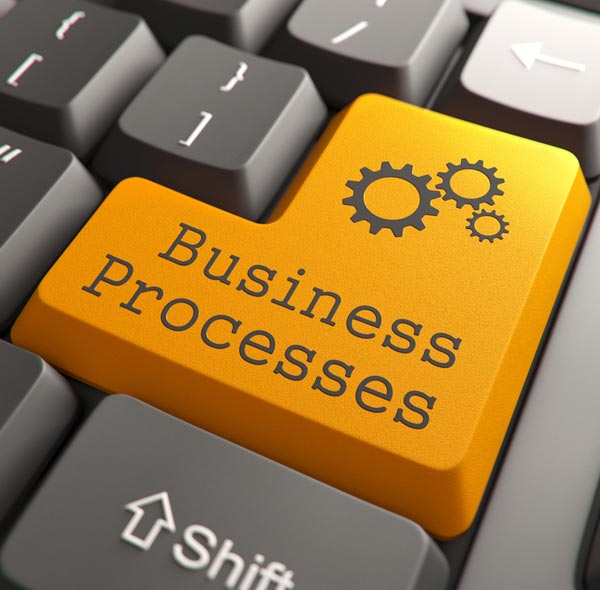 It's no secret that Robotic Process Automation (RPA) is driving technological advancement. With benefits such as improved throughput rates, process adherence, and time-saving opportunities, more and more companies are adopting RPA.
It is expected that by 2025 that businesses will gain a potential savings of $5 trillion to $7 trillion due to RPA. This is because of its large time and cost-saving ability when paired with the right processes. Yet it is still expected that businesses will continue to miss out on 50% of automation opportunities. Why are businesses so hesitant to implement RPA?
Learn about best practices that help to successfully implement RPA across the enterprise.
With all the benefits, at first glance, it does not make sense why companies would miss out on the opportunity for RPA. The graph below shows the top seven reasons companies do not adopt RPA. The leading reason for not adopting RPA is not understanding the company's most basic processes.
What are the most important considerations?
Intelligent Automation has the ability to transform business models and accelerate change in organizations big and small. The most important consideration is the strategy. You can use intelligent automation to address cost savings. But if you use intelligent automation as a broader strategic tool, you get a lot more out of it.
In order to ensure that the right process is selected to automate the checklists below help to identify whether a process is a good candidate for RPA.
RPA Checklist
The process follows rules-based, rather than judgment based decisions
The process is repetitive and prone to human error
The process follows a clear set of instructions
If there is input data, it is digitized or can be with methods such as OCR
Other Processes to be Considered
The process has a high volume paired with low complexity
The process involves data manipulation
The process has a high rate of error or high impact when errors do occur
The process runs 24/7
Before implementing Robotic Process Automation into your business operations, have you considered the full effect of your newly implemented robotic workforce? Answering these questions, it will get you closer to taking full advantage of RPA and seeing a great return on investment. If some of these questions go overlooked it can spell catastrophe for you and your business. 
RPA questions to ask when getting started
Is there an organization-wide, business-driven vision defined for the RPA project? 
Has system integration been communicated organization-wide? 
Is the process selected as the best candidate for RPA?
What is the return on investment (ROI)?
When will the organization realize a positive ROI?
Is the process selected properly documented and fully optimized?
Are the automated processes align with the vision and desired value? 
Have key performance indicators (KPIs) been defined to measure success? 
Who will be trained to manage the new RPA system? 
Who will have access to the new RPA system? 
Is the RPA compatible with the underlying architecture and infrastructure of the company? 
Will the RPA system integrate well with any further emerging technologies? 
Will a knowledge-management repository be created? 
Have security and security breeches been considered? 
Is there a fallback plan in place if the robots have a malfunction? How is this guaranteed? 
How often will the robots be evaluated to make sure that they stay in line with current business demands? Is there an easier way to do this?
Getting RPA right is difficult – according to the industry experts: 50% of automation opportunities are currently being missed, due to inaccurate planning. Manual process assessment is still the common approach to pre-RPA process discovery, but there's a better way. Hint: Process Intelligence
Together, Process Intelligence and Robotic Process Automation can…
Identify processes suitable for RPA implementation during the preparation phase
Monitor, Build and Control efficient and automated end-to-end business processes Provide an easy way to manage and control numerous back-end systems
Reduce the number of errors and inefficiencies in operations and ensure positive outcomes
Provide monitoring and analysis of RPA performance, promoting continuous improvement of RPA in the post-implementation phase
Free e-book Robotic Process Automation: Understanding the "Future of Work" And Transforming Your Business –  This e-book helps navigate the best practices that help to successfully implement RPA company-wide.
Download today to learn:
Why RPA is a prominent trend across industries
Why you should use Process Intelligence to get the most from your RPA investment
The right questions to ask so you know which major roadblocks to look for and how to overcome them for a successful RPA implementation
How to identify which processes are the right fit for Robotic Process Automation
Tips for overcoming pre-implementation challenges
How to evaluate results for continuous improvement and monitoring to ensure positive results
Subscribe for blog updates
Your subscription was successful! Kindly check your mailbox and confirm your subscription. If you don't see the email within a few minutes, check the spam/junk folder.
Your subscription was successful!