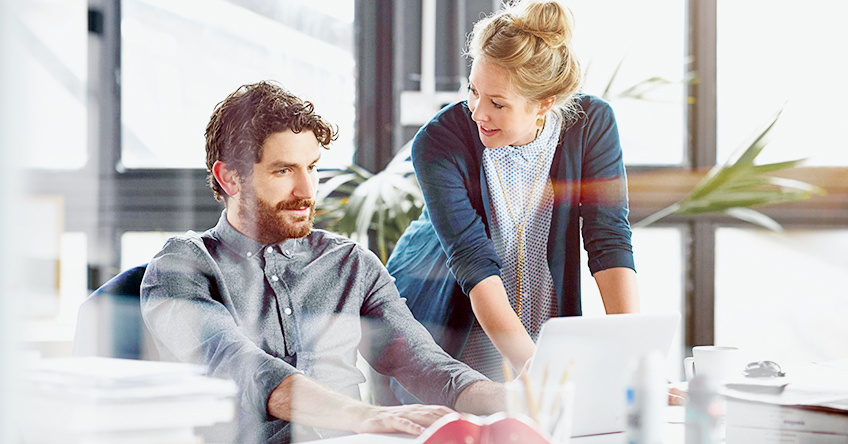 In today's world, enterprise organizations increasingly rely on digital automation to deliver the greatest level of efficiency and customer experience. Robotic process automation (RPA) has created a new class of digital workers to replace or augment many office employees' jobs, resulting in increased efficiency, scale, and speed at which work can be done. In the past few years, a catalyst to many organizations' digital transformation journey has been the use of low-code / no-code AI technology directed at complex tasks related to processes. As enterprise automation technology has quickly been shifting to a low-code / no-code design approach, it is now removing the complexity of technology like OCR and machine learning and giving automation teams more access to the power of the technology.
Despite the push towards more digitization of processes, organizations are still faced with a daunting challenge when it comes to processes involving content—information that is not always well-structured and often takes a team of employees to manage. Virtually every industry and business department still rely heavily on documents in digital or printed format coming from all different communication channels of input–email, fax, mobile, and scanners. These document processes put an enormous strain on operations and their employees, as they are required to interpret the information and process it accordingly. This typically means manually extracting relevant data from the document and putting it into a system. The need for smarter bots and processes has given way to cognitive skills.
What are cognitive skills?
Cognitive skills are a simple no-code approach to training machine learning (ML) models to handle complex tasks, like processing unstructured content, that humans would otherwise perform. A cognitive skill injected into a document process could include digitizing the text in a document and interpreting the objects contained in the document. A cognitive skill could also be trained to understand specific document types, regardless of the variations, so that the skill can first identify a document in a process and then intelligently locate, extract, and validate the data.
Examples of cognitive skills
OCR Skills enable documents and content in any form, language or format to be made accessible for machine reading and further processing.
Classification Skills analyze the structural layout and text of the document in order to understand its type, assign a class to it, and suggest a corresponding Document Skill to process it.
Document Skills extract data and insight from a document type to feed into the automation process and business systems, and enable bots to make business decisions with minimum to no human interaction.
Core process skills as listed above are the foundation for understanding and extracting data from documents of any kind – structured, semi-structured, or unstructured.
Trained cognitive skills can be quickly designed to understand and extract information from all types of documents, or users can browse the ABBYY Marketplace for pre-trained cognitive skills to process any document type, including:
Invoices
Purchase orders
Bills of lading
Insurance claims, and much more
The benefit of a no-code platform that allows you to design and train a document skill at design time is that it can then continuously learn over time as document variations are processed, allowing updated ML models (skills) to be retrained.
Integrate cognitive skills to automate complex processes
Imagine that your robots, chatbots, mobile apps, or virtually any automation tool or process could recognize, read, and understand a document, regardless of if it were a form or an unstructured document in digital or image format. The reality is that you do not have to imagine; it is possible. By seamlessly connecting the right cognitive skills into your mobile app, robot, chatbot, or application, the process becomes smarter, and the impact on your operations and the customer experience vastly improves.
Learn about technology integrations that are already being developed and will be generally available soon
Cognitive skills can be applied to all types of unstructured content in business areas like finance and accounting (invoices, purchase orders, sales orders); logistics (customs declarations, proofs of delivery, bills of lading); financial services (mortgage lending, account opening, trade confirmation); and insurance (claims, policy administration, account opening). All these skills equate to eliminating any human involvement in the process unless the data needs to be reviewed.
Benefits for utilizing the cognitive skill approach:
Easily automate and analyze content-centric processes involving images, documents, texts, and communications
Analyze and learn from content to make more informed decisions
Incorporate machine learning to perpetually improve and streamline business processes
Measure, sustain, and adapt digitized content processes over time
Marketplace to get started with ready-to-go cognitive skills
Now, a no-code platform for Intelligent Document Processing gives you all the tools to create these incredibly intelligent skills; but what ABBYY has learned over the years is that customers would really like to have pre-trained skills that are ready to go and that they can immediately leverage. That is why we introduced ABBYY Marketplace, an online digital community where customers can download skills and other technology assets that add value to ABBYY's Intelligent Document Processing platform.
The key to scaling the solution and applying the technology across many business areas is allowing it to adapt to the different document types and variations.
As organizations look for ways to embrace the democratization of advanced technology through a no-code approach, the next level of intelligent automation is in reach. Ultimately, an effective digital worker is going to need the skills to visually look at a document, determine what is, extract the relevant data, and process it. Today, that solution exists.
Learn more about ABBYY's latest breakthrough with its new cognitive skills platform and ABBYY Marketplace.
Subscribe for blog updates
Your subscription was successful! Kindly check your mailbox and confirm your subscription. If you don't see the email within a few minutes, check the spam/junk folder.
Your subscription was successful!