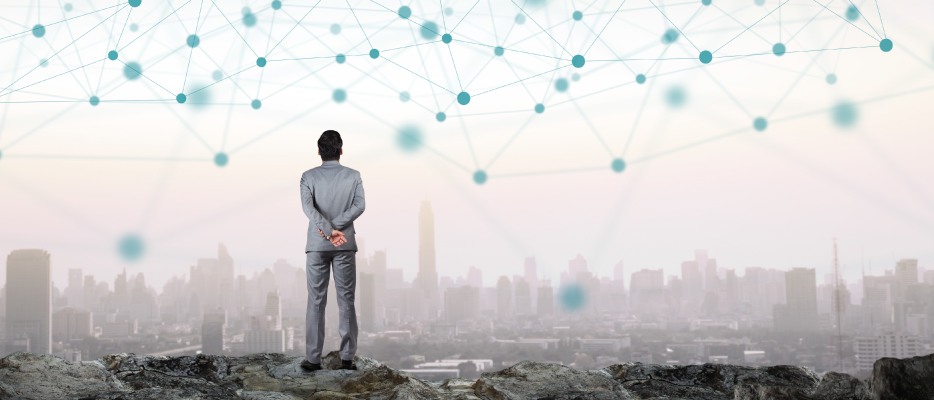 The blockchain's Distributed Ledger Technology (DLT) has reached the point where it is easy for businesses to adopt and embrace. Many international trade finance companies are fast uncovering the value of using the technology as a shared platform for storage, retrieval and accessing business-critical documents. This is not surprising since the very nature of the technology is manifested in the distributed, shared, open ledgers, beholden to no one and verifiable by all.
DLT-based infrastructure is particularly suitable for enhancing trade finance processes - an area where paper heavy processes like Bills of Lading and Letters of Credit still dominate. Trade finance transaction embraces a wide range of companies including importers and exporters, banks and financiers, insurers and export credit agencies, and other service providers, such as customs organizations. Day to day activities range from lending and factoring to issuing letters of credit, export credit and insurance. Documentation is a key aspect of trade finance, which is why service companies receive large trove of applications daily that require faster, cheaper, safer and transparent processing.
A great way these companies can transform how they digitize, manage, share, approve, store and secure these documents with DLT is to apply innovative technology like Intelligent Capture. Intelligent Capture technology enables users to automatically capture documents and extract, process, and retrieve data from paper or electronic sources. Recent advances in OCR and artificial intelligence (AI) have helped move the technology from the back office to the point-of-origination, speeding up the processing of invoices, remittance documents, customer orders, and other documents. Intelligent capture technology has also paved the way for the creation of e-bills of lading and e-docs, leading to efficiencies, faster processes and automation. With support for seamless integration with distributed ledger technology, intelligent capture can enable trade documentation to be digitized and transferred quickly and be electronically tracked.
The use of Intelligent Capture technology for document processing in DLT will also unlock the following benefits for businesses on the blockchain platform:
delivery time for trade documents can be reduced from multiple days to just under two hours;
digitizing documents at the point-of-origination reduces the time required to create and transmit such documents, as well as labor and other costs;
better transparency and real-time monitoring throughout the supply chain as transaction details can be instantly shared with all parties.
Current advances in AI-powered capture solutions like FlexiCapture have demonstrated the transformative potential of this technology especially in the financial sector. Integrating capture capabilities into blockchain's distributed ledger technology has the potential to bring new opportunities and efficiencies to international trade finance. For example, digitizing bills of lading or letters of credit at point of origination will accelerate and secure their legal transferability and drastically reduce delays in couriering the documents.
With its built-in capabilities for data-export, intelligent capture enables sharing of electronic data with multiple participants across a distributed ledger, increasing visibility and transparency, while lowering costs. A key element in this is the distributed ledger technology, which enables open-source, decentralized, replicated, shared and cryptographically secure operations in Blockchain. The system is validated through mass collaboration, rendering it applicable in different trade or business. Coupled with intelligent capture, DLT can greatly accelerate processing and transaction time as a whole for trade finance. The adoption of innovations such as software robotics and intelligent capture can help re-invent distributed ledger technology, making it significantly faster, while improving consistency and regulatory compliance.
Subscribe for blog updates
Your subscription was successful! Kindly check your mailbox and confirm your subscription. If you don't see the email within a few minutes, check the spam/junk folder.
Your subscription was successful!