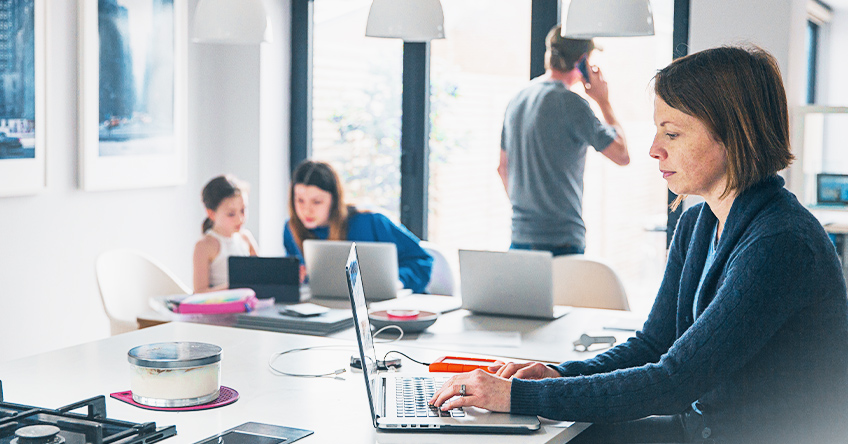 There's nothing more frustrating than not being able to find something—especially when you desperately need it to finish a job. But it turns out that millions of workers are actually wasting weeks on end just looking for information in documents, according to new research commissioned by ABBYY.
And with the Great Resignation cloud hanging over us, it should be a wake-up call for many employers who are fighting to keep staff from leaving in droves.
Our recent survey, carried out by Sapio Research, revealed a staggering 92% of employees say they waste up to eight hours a WEEK searching documents for information they need to serve customers—that's a whole day wiped out!
If you're thinking that figure is pretty high, then it's important to point out that "documents" include not just Word files but PDFs, Excel sheets, emails, images, text messages, chatbot conversations, and other documents born digital.
It doesn't take a mathematician to point out that this is a huge burden on company resources, and that it also delays decision-making and contributes to a negative customer experience—all, of course, hitting the bottom line.
So, what can be done? More than half of respondents to the study (52%) believe artificial intelligence (AI) document skills could make their job easier: 31% said it would help them be more responsive to customers, and 41% said document skills would free up time for more meaningful tasks, thereby keeping them motivated and more connected in their role.
Looking a little deeper at the results, the inability to access data in documents flagged several operational problems in addition to delays, including errors (31%), poor customer experience (20%), and increasing manual handling (34%).
How can AI help this annoying hide-and-seek problem facing businesses and employees across the world?
Intelligent Document Processing (IDP) is growing in popularity due to its ability to not only search for and capture information, but to deploy human-like skills to better analyze, read, understand, and make sense of content, so that it can help staff make better decisions faster and easier.
Take ABBYY Vantage, for example. This Intelligent Document Processing platform allows users to derive business-critical insights from documents on a large scale. It's no-code/low-code offering delivers cognitive skills for RPA bots, automation systems, chatbots, and mobile solutions, enabling organizations to gain crucial information from content.
What's significant is that employees can use it to digitize document processes without complete reliance on IT—reflecting the needs of respondents to the survey, which showed a huge 72% would be willing to use no-code and drag-and-drop AI skills to understand content and context in documents to reduce errors and increase efficiency. Indeed, a third said it would help them make better decisions and be more responsive to customers, while 41% felt it would allow them time to work on more fulfilling, creative tasks.
So, while there is no escaping the use of documents across all industries, it's important to provide employees with the AI tools they need to process them and make their lives easier, more straightforward, and more fulfilling. Learn how ABBYY is solving document-centric challenges with a no-code platform and marketplace of document AI skills by visiting ABBYY Vantage.
Highlights from the Document Challenges survey
Subscribe for blog updates
Your subscription was successful! Kindly check your mailbox and confirm your subscription. If you don't see the email within a few minutes, check the spam/junk folder.
Your subscription was successful!