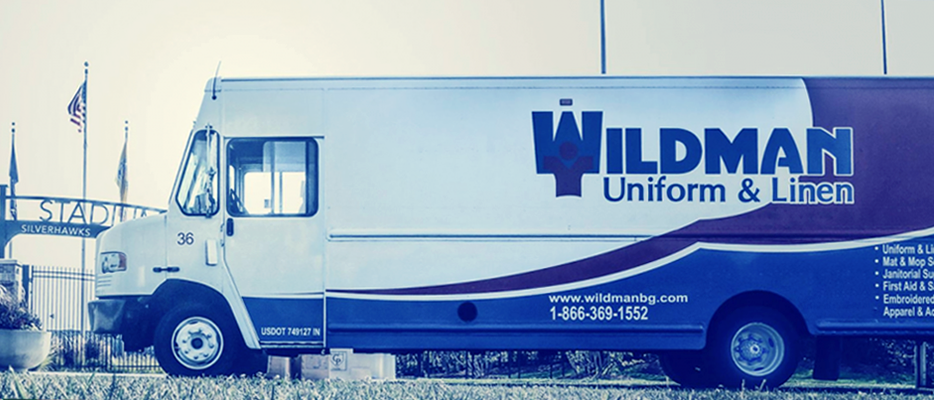 There are many growing pains associated with expanding a business which include providing appropriate customer service, implementing marketing programs, and scaling operational functions within your organization through technology. Wildman Business Group is a successful example of what can happen when a company is hit with sudden growth challenges, and must scale through digital transformation solutions, powered by machine learning and AI technologies. It started as a corporate laundry services firm and has now transformed into a multi-divisional industry leader. Its divisions include Uniform and Linen, Facility Services, Corporate Apparel and IDNA Brands — a leading supplier of major-league branded promotional items that includes the "Sportula" barbeque spatula. This requires an investment in scalable technologies as the company has grown 200% in the last four years through its core beliefs and determined efforts to provide valued, high-quality, and reputable personalized services.
Wildman's diverse range of services resulted in a catalog of new vendors that together submitted over 40,000 invoices a year, requiring tedious and error-prone manual entry into Sage 100 ERP. This growth overwhelmed the accounting department, finding itself buried under growing piles of paper invoices.
Time to try out a new method
Many small-to-medium sized organizations have stagnant operations that failed to keep pace with innovative technologies that keep newer businesses lighter on the budget sheet and more agile in the industry. Established in 1952, Wildman's current chief executive officer and third generation family member, Josh Wildman, realized a digital transformation of its business processes was necessary to maintain growth. The company developed a web portal that made it easy for customers to submit orders, and with that came an influx of invoices and the need to also transform its invoice processing.
"By 2016, we finally reached a tipping point," commented Claudia Keirn, Assistant Controller, Wildman Business Group. "We printed each invoice received as a PDF via email, checked its PO, manually entered its data into Sage 100, verified the data, then routed and filed the physical document."
Wildman's complex AP approval processes were strained by having to rely on paper. The workflows spanned six divisions and the paper invoices caused inefficiency and delays, costing the team time, money, and reputation.  Wildman's rapidly expanding business meant a solution was needed fast.
Finding the right partner
Vendor relationships has been instrumental to Wildman's growth and success. In looking for the best solution to transform its invoice processing, Wildman worked with ABBYY and UFC Inc. to develop a solution that meet their diverse businesses. Keirn and her team considered ABBYY FlexiCapture as the overall best solution to capture and automatically enter data from invoices received as PDFs into Sage 100, while simultaneously uploading them into SharePoint as well.
Within a week Wildman had its new solution in place. All invoice data is automatically captured by ABBYY FlexiCapture from the invoice images, uploaded into its Sage 100 ERP system, and the images themselves are sent straight into SharePoint. The system validates the invoice data according to Wildman's custom rules, then the invoices are automatically routed to the correct people for approval.
Commented Keirn, "We have increased productivity by 40 percent and are confident that our automated invoice processing system will be able to easily handle continued invoice volume growth."
Wildman plans to expand the use of FlexiCapture to automate other areas of its accounts payable such as to scan check remittances, apply payments and streamline vendor statements. Click here to learn more.
Or watch our short video:
Subscribe for blog updates
Your subscription was successful! Kindly check your mailbox and confirm your subscription. If you don't see the email within a few minutes, check the spam/junk folder.
Your subscription was successful!