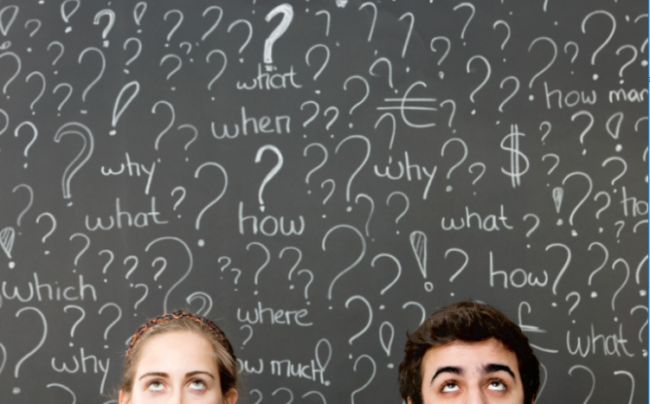 Editorial note: FineReader PDF Mobile for Android, Business Card Reader for Android, and Text Grabber for Android & iOS have been discontinued since September 2023. You can learn more about that here.
---
We receive hundreds of reviews. We are really glad to answer them, but some questions appear to be very frequent. We decided to answer them once and for all and help you get all the benefits of using ABBYY FineScanner.
What is OCR and what can I use it for?
OCR (optical character recognition) is the process of converting printed text from paper documents into digital text, which can be edited on computers, smartphones and other devices. OCR technologies make it possible to convert images of paper documents into editable digital documents using a mobile device. You can read more about this technology here.
OCR makes working with documents much easier: you can take a picture of a document, use FineScanner to convert the photo to a Word document and send it to your colleague. You won't have to look for a scanner or type up the document by hand. This means that you can convert documents anywhere as long as you have an Internet connection – quite handy if it turns out one of your printed documents urgently needs to be edited and reviewed while you are away from your computer. Or if you are at a business trip and want to show your colleagues some interesting presentations, you can take pictures of the most interesting slides and send them together as PDF. If you are a student, OCR can quite literally save your back by enabling you to convert your textbooks to searchable documents, making your bag a lot lighter.
Sounds good, but when I try to recognize text, I get a bunch of weird characters instead of readable text. What do I do?
Don't panic! First, make sure you have the right OCR languages selected, because FineScanner won't be able to recognize, say, English texts correctly when it is set up to recognize German texts. If the language selection is correct, take another picture of the text, making sure the camera is steady, avoiding glare, and making sure you have enough light. Good lighting makes the characters on the image sharper and produces better OCR results. Cleaning the camera lens can help too.
Wait a minute, but what's the difference between this and a phone camera?
First, FineScanner corrects the perspective and distortions on the photo. Even if you take a picture of a document at an angle, in the end you will get a scan, without creases, shadows from your hand or device, and, most importantly, without a superfluous background (a beautiful grandma's table cloth will not be displayed on the scan). Also FineScanner has filters (grayscale, black-and-white, color), improving the appearance of the document, adding brightness and clarity. And, finally, no camera will prepare your document for export and printing. FineScanner does that too. You can export the result as a multi-page document, or you can send one page in JPEG format, like a picture.
Got it. So how many recognition languages does FineScanner have? Is there a list?
Our OCR technology recognizes 193 languages, which is twice as much as another well-known OCR tech. This includes Latin and Cyrillic languages, Chinese, Japanese, Korean, and even artificial languages such as Esperanto. There is a full list on the FineScanner website.
Yay, it's working! Does recognition work online or offline? 
FineScanner supports both offline and online text recognition. If you need the text to be processed immediately and as privately as possible — select "Plain Text". After a couple of seconds, you will have a saved TXT file (without the source formatting). The text recognition takes place on your device without any communication with the server and supports 63 languages. You can select up to three different languages for a single document.
If you need to keep the source formatting, use online recognition. To do this, select "Preserve original formatting". Like before, 193 languages are supported, and you can save your results in one of the 12 available document formats. When using the online recognition function, processing is done over the internet, meaning the task might take some time.
In case the recognition goes online, are my documents safe and private?
Yes. Each user is issued a unique identifier that is used to establish a secure connection to our server using HTTPS encryption. This prevents anyone except you from accessing your documents, receipts or books. Additionally, we anonymize all uploaded data and delete all processed files from our servers once you have received your OCR results.
I got a new phone. Do I need to buy all of my apps over again? 
No. If you bought a smartphone with the same operating system as your old one, just follow the instruction for iOS devices here, and for Android devices here. If you decided to switch from iOS to Android or vice versa, send the proof of your purchase to our support team and we will try to help you.
FineScanner made my life easier! Do you have a similar app for desktop computers?
Yes, we do! For starters, FineReader Online works just like FineScanner, and you can use it from any browser on your laptop or desktop computer. There's also FineReader for Windows and FineReader for Mас.
That's great, but why is it worth the money?
For optical character recognition technologies, the quality of recognition is especially important – it needs to be impeccable, because otherwise you can waste more time on correcting the mistakes than you would manually typing the text. That is why ABBYY FineScanner with its high-quality OCR is worth paying for – it saves you a lot of time, which is extremely valuable, and protects from mistakes associated with manual input of information. The app's exceptional quality of recognition has been praised many times by respected international publications. PCMag awarded it with the Editors' Choice badge for its "excellent performance and feature depth". FineScanner is made by a highly-qualified team, where several members have four degrees each, five members have PhDs and one is a Doctor of Science.
Let's consider a regular desktop scanner, just to compare. It will take you a minute to get up and walk to the scanner (or a lot longer if it's in another wing of the building), another minute to turn it on, and another two minutes to scan one page. And you can't put it in your pocket when you leave the building. FineScanner, on the other hand, is always there on your phone, does not need to be warmed up, and does not have a lid for you to open each time you need to scan another page. Unlike desktop scanners, FineScanner is regularly updated with improved OCR capabilities and user experience, as well as added support for the latest iOS and Android features, making it a much better deal.
In addition to saving your time and money, FineScanner cuts paper waste, makes scanning easier and shows your friends and colleagues that you stay up-to-date with the latest tech! We develop the best technologies to spare you the trouble of doing monotonous tasks and give you more free time to spend with your family and friends. Millions of happy users will tell you that our apps are well worth the money.
Subscribe to our newsletter
Enter email and get FineReader PDF Mobile with 1 month premium for free!
Your subscription was successful! Kindly check your mailbox and confirm your subscription. If you don't see the email within a few minutes, check the spam/junk folder.
Your subscription was successful!