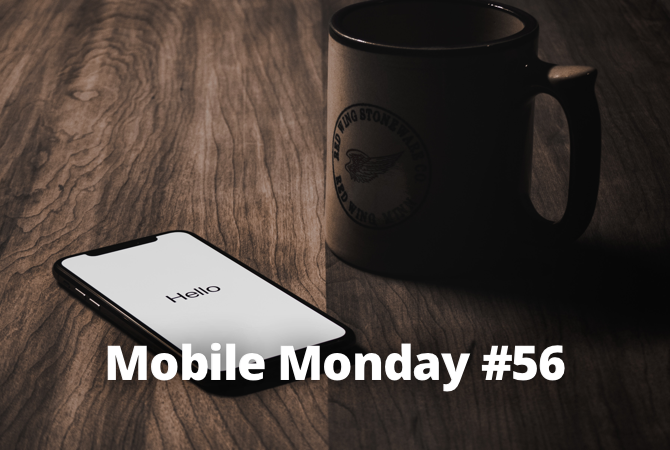 Apple launched iPhone XS. Do the new iPhones live up to the hype? Should you ditch your old phone for the latest model? We'll compare the latest top device with X. We also show you the new FineScanner for iOS.
iOS Tips: iPhone XS vs iPhone X
Appearance
Firstly, the new iPhone is now available in gold finish, and we suspect that for many prospective buyers this will be reason enough to go for the new model. Well, it does look spectacular, no arguing with that. The iPhone X was only available in silver and space gray. We say "was" because with the announcement of the iPhone XS all sales of iPhone X were discontinued.
Apart from the new gold finish, you won't notice any difference in appearance — the two models are completely identical. Even the dimensions have remained the same: 143.6×70.9×7.7mm.
What's inside
Each year, Apple puts a new processor into its smartphones. This year it is A12 Bionic, which is much more powerful than its predecessors.
It's 20% faster than the A11 Bionic processor. How much faster will they get?
It consumes 40% less power.
It processes graphics 50% faster compared to A11 Bionic, taking games and AR to a completely new level!
This gain in performance is largely due to the new 40 core GPU designed by Apple. This chip is not just fast — it also supports Metal 2 technology, which was not previously available to iPhone users.
AI is all the rage right now and the A12 Bionic includes an 8-core Neural Engine that provides machine learning capabilities in various iPhone XS and iOS 12 apps and features. This new module can handle up to 5 trillion operations per second compared to just 500 billion in the iPhone X.
The iPhone XS offers 512 GB of memory, which is enough to store 100,000 photos! It also has 4 GB of RAM, compared to 3 GB in the iPhone X.
Screen
Nothing special in the screen department. The screen specs for the X and XS are identical: 5.8-inch OLED Super Retina HD with 2436×1125 pixels.
There are some interesting tweaks, however. Apple engineers have managed to make the bezel even thinner, so the screen-to-body ratio for the iPhone XS is 82.9% compared to 81.4% for the iPhone X. We doubt that you'll notice this difference with the naked eye, but it's our duty to report it.
The iPhone XS has a 60% greater dynamic range, making for brighter and more saturated colours. The new iPhone also supports video content at 120 FPS.
Camera
There's really not much difference in the camera specs, but the new A12 Bionic chip and Neural Engine-powered machine learning will definitely improve the quality of your photos.
The new Smart HDR mode produces crisp and clear photos even when there's not enough light, delivering more detail in dark and bright areas.
And, of course, the oft-used Portrait mode has become even better, with improved depth of field and blur effects. We have been particularly impressed by the depth-of-field slider: you can apply the bokeh effect after you've taken your picture.
The camera can also shoot videos in 4K with a stereo audio track, a feature not available on older iPhones.
Selfie fans will be pleased to discover that the front camera now also supports the Portrait mode and the depth-of-field slider. The image stabilization feature on the selfie camera has been improved to produce better videos.
Security
The Secure Enclave module responsible for Face ID has become faster and more accurate, unlocking your phone in a fraction of a second. In all other respects, the Face ID feature has remained unchanged.
Water resistance
The iPhone XS has an IP Code of IP68, compared to the iPhone X's IP67. This means the XS will remain water-proof if immersed in up to 2 meters of water for up to 30 minutes. Note, however, that Apple does not cover any damage caused by water, so it wouldn't be wise to experiment just for the sake of experimenting.
Battery life
The iPhone XS has a smaller battery capacity than the iPhone X, but it will last 30 minutes longer thanks to the new energy-efficient A12 Bionic chip.
Android Tips: Galaxy S10 Rumours
The Samsung Galaxy S10, to be launched in the first quarter of 2019, is poised to be the main rival of the iPhone XS. Here's what we may expect.
The new Galaxy is expected to come in four modifications — Lite, S10, S10+, and Pro. The Pro version may well be the most premium offering from Samsung, at a premium price that may not be very different from the price of the iPhone.
The Pro device may have a fingerprint reader integrated in its display, triple cameras on the back, a 3D face scanner, and, possibly, some other new and exciting functionality. It is also possible that the above new features will not be limited to the Pro version.
Design-wise, we're likely to get another Galaxy S9. The screen is likely to be completely bezel-free. It remains to be seen whether Samsung will get rid of the notch, but this step seems quite logical, given the recent trends in smartphone design. Samsung may also start offering its flagship product in more colours than before.
According to some reports, the new smartphone will have 6 or 8 GB RAM and 128 GB internal memory.
It is unlikely that the Korean manufacturer will ditch the support of memory cards any time soon. In the Galaxy S6, Samsung did not provide an SD card slot, causing a ton of negative feedback, so the SD card slot was returned in the Galaxy S7.
The S10 will launch with Android Pie on board. We must say that this latest Android version from Google is stable, fast, and very easy on the eye. By the same token, Samsung is known for its ability to make the best of Android on its devices.
Of course, its all rumours at the moment, but one thing we can be certain of: after the controversial Galaxy S9, Samsung will make every effort not to disappoint. All we can do now is wait a couple of months until the official launch, when the specs and reviews will be available all over the Internet.
ABBYY Tip: FineScanner Gets a Makeover
FineScanner for iOS has had a major makeover. We have redesigned many of its GUI components, including:
camera
preview screen
editor screen
crop screen
filters screen
Here's how FineScanner looks now:
Isn't it beautiful?
Download or update your copy of FineScanner and tell us what you think about the new design in AppStore.
App of the Week: Happy Glass
Today we're going to tell you about one very happy glass.
Happy Glass is, in fact, a very addictive game that will help you while away 15 minutes or a good hour of free time. We just couldn't resist its smiling protagonist and the simple and neat design.
Your job is to fill the glass with water, which isn't easy because there are various obstacles popping up preventing the water from flowing directly into the vessel. You need to draw new paths for the water and create obstacles preventing the glass from moving haphazardly all over the place.
This game will give a jolt to your imagination, stimulate lateral thinking, and put your reactions to the test. Thumbs up from us!
That's all from us for today. Until next Monday! P.S. You can find the previous issue of this newsletter here.
Subscribe to our newsletter
Enter email and get FineReader PDF Mobile with 1 month premium for free!
Your subscription was successful! Kindly check your mailbox and confirm your subscription. If you don't see the email within a few minutes, check the spam/junk folder.
Your subscription was successful!