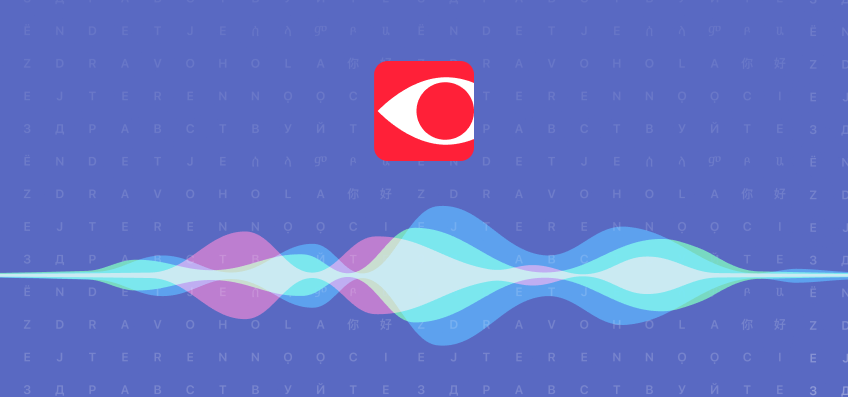 Summer's just ended but I am ready for a break already, sigh.
But, work beckons, and as we know – and summed up so well in an ancient Chinese proverb – "A journey of a thousand miles begins with a single step."
Guided by that thought – and the significantly expanding number of us working with colleagues and partners in Asian markets - ABBYY has achieved the next milestone in its ambitious journey to support even more languages in our best-selling business card scanning app, BCR for iOS!
Simplifying your – and your audiences - business and personal connections abroad, the newest features of BCR iOS include:
BCR now reads business cards in Chinese Traditional, Chinese Simplified, and Japanese, with the total number of supported OCR languages now standing at 25, an absolute record among business card scanning apps.
A revamped user interface to make the app even more practical for our Chinese users. Bú kèqì. (不客气)– you're welcome.
You can automatically e-mail your business card to each new contact you add. Simply save your own business-card information in the My Cards group and confirm that you want it to be sent automatically each time you add a new contact. (Of course, you can always turn this feature off).
The text of the introduction letter, sent with your business card, can be easily edited and personalized in Settings. (You can even edit your introduction by language, on a case-by-case basis.)
Remember, "The beginning of wisdom is to call things by their right names," and as always ABBYY is here to help you and your audience.
Try BCR iOS for yourself.
Subscribe to our newsletter
Enter email and get FineReader PDF Mobile with 1 month premium for free!
Your subscription was successful! Kindly check your mailbox and confirm your subscription. If you don't see the email within a few minutes, check the spam/junk folder.
Your subscription was successful!