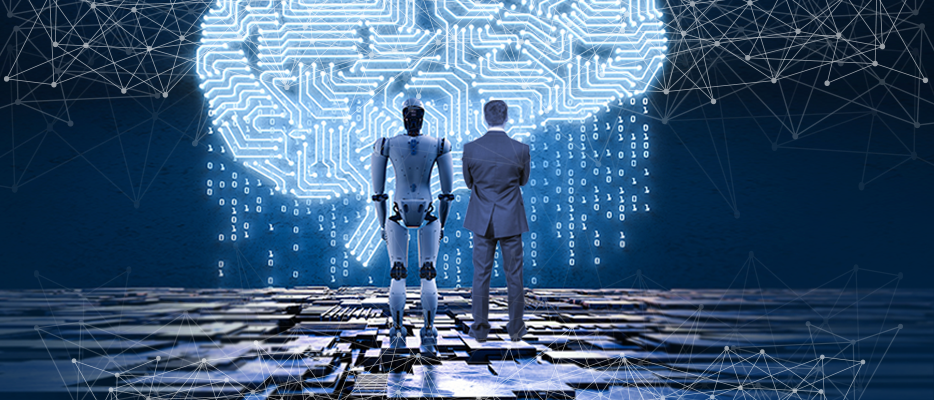 One of the most popular discussions around digital transformation is how deployment of robots will affect the workplace.
While the effect of robotization on individual jobs remains a sensitive issue, benefits to businesses are already clear. No wonder investors have already injected $4 billion into 4,000 AI vendors that want to concentrate on RPA. Furthermore, Forrester estimates the RPA and AI market to escalate to $50 billion in 2020 from an estimated $3 billion in 2018. Primary drivers for investment center around improving operations and reducing processing errors, as well as enabling workers to better serve customers.
"Businesses can become more customer-centric and scale new processes and offerings faster when incorporating RPA to achieve AI within their systems of records and customer facing processes," says Bill Galusha, director of product marketing in charge of RPA and Data Capture at ABBYY. "By employing software robots, businesses can have faster access to data that allows systems to intelligently offer services, products and resolutions to exceptions for customers more efficiently."
Indeed, customer-centric businesses are looking at technologies in order to create better customer experiences. For instance, hotel trends for 2018 are all centered around new technologies designed to better serve guests and be more competitive in a highly price-driven industry. The list includes automation with cloud services, robot-concierges and robot-assistants, smart keys imbedded into mobile apps, and access to favorite online services.
Forrester also forecasts chatbots will be one of the most AI-based technologies in combination with Robotic Process Automation in the nearest future. Chatbots can talk to clients while robots can simultaneously check the status of the customer query, such as availability of vacant hotel rooms or the status of a loan application. RPA with embedded intelligent capture capabilities can simultaneously capture the necessary data, classify it and make a transaction or decision in seconds rather than days.
Another benefit software robots have for the enterprise is they are not restricted to an eight-hour timesheet or holidays. They are more efficient and less error-prone than a tired person. Additionally, you can schedule a robot to run only when needed, for example, when there is an influx of customers or when additional reporting is needed, like at the end of a financial year. Such flexibility of robots means businesses can be scalable easier – employ a robot when there are more clients and turn it off when there are fewer, Galusha says.
RPA is on the uptake in very customer-oriented and data-driven processes such as customer onboarding, validating client information and documents. The financial services sector and insurance are at the forefront, but transportation and logistics benefit from RPA as well. Robots can streamline and classify masses of shipping documents that need to be captured, as well as purchase orders and invoices.
Healthcare organizations also benefit by using robots to sort patients' records to identify correlations in health, lifestyle, environmental and medication trends. Robots are also used in claim forms and ensuring compliance to proactively identify potential exceptions.
An emerging application of RPA and AI is text analytics. According to Forrester, 15% of companies investing into RPA and AI do so to improve compliance with regulations and regulatory bodies mandated by their country and industry. This is especially crucial in the review and management of contracts.
To address this trend, last week ABBYY launched an AI-based managed service that derives intelligence from contracts, leases and regulatory filings. It augments business decision-making processes to directly ensure GDPR and ASC606 compliance. As an example of its impact on the workforce, according to Legal IT Advisor the service is "another competitor for the in-house legal coin."
"Compliance officers and staff that facilitate data collection and data entry are all highly paid staff," notes Galusha. "The cost of using robots versus employees by businesses is a benefit, however, efficiency is the overriding benefit."
Subscribe for blog updates
Your subscription was successful! Kindly check your mailbox and confirm your subscription. If you don't see the email within a few minutes, check the spam/junk folder.
Your subscription was successful!