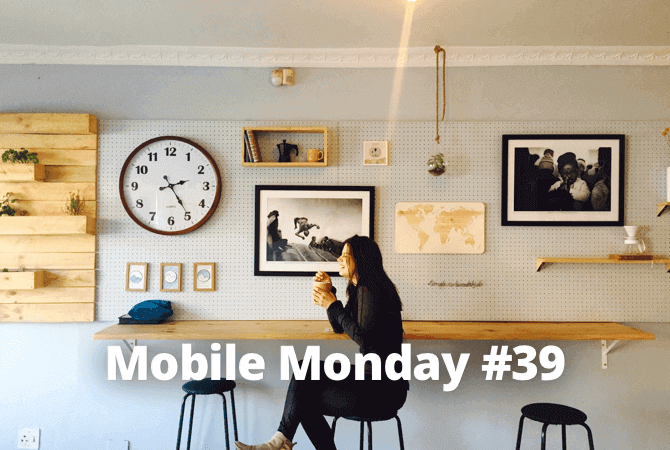 Editorial note: FineReader PDF Mobile for Android, Business Card Reader for Android, and Text Grabber for Android & iOS have been discontinued since September 2023. You can learn more about that here.
---
Have you ever been invited to become a beta tester of your favorite game or app? Today, we will show you how it works. Also today: importing PDFs to FineScanner, understanding time zones, and managing tasks the old school way.
iOS Tip: Beta Testing With HockeyApp
Beta testing allows users to test apps in order to detect and eliminate errors before the software hits the market. In certain cases, users can also appreciate new features and capabilities. Generally, developers invite users of the app, trusted journalists, and other persons that can view the final version of the app without risk.
AppStore and Google Play provide built-in instruments for beta testing, but we are not going to cover them in this issue of Mobile Mondays. Rather, we will discuss HockeyApp, which is more convenient and user-friendly from our perspective.
HockeyApp is a free platform that enables you to test beta versions of applications, collect crash reports, and discover how users act within apps. You can employ this app to test both iOS and Android apps as well as programs on Mac OS and Windows. If a developer built in a HockeyApp SDK into an application, they simply need to upload the app to the HockeyApp platform and send out invitations to users with a link for testing.
Installing a beta version on an iOS device is simple:
Open a link that you received on your iPhone.
Click Install. Minimize the HockeyApp window and see how your beta version is being installed on the Home screen.
To start using the app, grant permissions in the general settings. Open Settings → General → Profiles and device management.
Find the name of the developer. Tap the name and then Trust.
The important thing is that a beta version does not replace an app itself. In fact, they work simultaneously.
Android Tip: Beta Testing With HockeyApp
To accept a developer's invitation to test an app on Android, follow the steps below:
Click Show invitation in an email that you received on your Android device.
Log in if you already have a HockeyApp account. Accept the invitation and proceed to step 4.
If you do not have the HockeyApp account, click Create new account. Fill in the form or register with your Facebook account.
You will see a window that says that you need to register your device and download HockeyApp for Android. If you do not see the app, click an icon in the top-right corner, select Devices, and tap Install HockeyApp.
Click Home. Open your phone's settings, go to the Security section and grant permissions to your device to install apps from all sources by selecting the Unknown sources.
Get back to your browser and download HockeyApp for Android. The app will be downloaded in the background.
When the app is loaded, tap the file in the notifications panel and install .apk.
Launch HockeyApp by tapping the icon in the Home screen.
Log in to your HockeyApp account. From now on, you can install any beta version directly from the app.
ABBYY Tip: Importing PDFs to FineScanner
Did you know that PDF documents stored on your smartphone can be imported to FineScanner for further recognition? For example, you have a PDF version of your agreement and you need to make some changes to it. Here is when FineScanner comes in.
For iPhone users
To import a PDF document:
Open the My files app on your iPhone.
Select PDF and tap Share.
Choose FineScanner from the list of apps. Your file will be loaded to the app and opened. Now you can open any page and add a signature, highlight text, hide sensitive information with a special patch, etc.
If you need to edit the text, tap Recognize, select a language and the format of recognition results — the app will start recognizing your text right away.
A little patience and your PDF will turn to a Word or Excel document that can be edited the way you want.
For iPad users
iPad also allows you to edit text according to the method specified above. However, starting from iOS 11, your tablet is also equipped with Drag & Drop. With this interactive feature you no longer need to swap between windows, simply drag your document into the required app:
Tap a PDF, which you want to add to FineScanner.
Hold it and tap the Home button, then drag the document onto the FineScanner icon and to the document list on the left.
Release the document and the app will open it.
Now you can edit and recognize it — just like on your iPhone. Recognition results may be also dragged and dropped to a mail client or any other app.
For a visual description, view the video below:
For Android users
If you are an Android user, you will need a file manager to import PDFs. You can use a built-in app or download an alternative from Google Play, for example, ES File Explorer File Manager.
While in the File Manager, select your PDF.
Click Share.
Select FineScanner from the list of available apps.
The PDF document will display in the list of all scanned files inside FineScanner. You are not allowed to view it in the Android FineScanner but you can recognize it. To do this, tap Recognize, select the OCR language and the recognition format.
In a few moments, your recognized PDF will appear as a Word or Excel (10 more options available). To view it, use a third-party application that supports your format.
App of the Week: World Clock
We are an international company with 14 offices around the world and global clients. Small wonder, therefore, that now and then we have to face an issue of determining time zones. If you don't want to look foolish calling your colleagues and partners in the middle of the night, try World Clock — a minimalistic user-friendly app that helps you check local time anywhere in the world. On top of that, the app displays sunrise and sunset time in any location.
Also among exciting features are:
Beautiful and easy-to-read dial.
Automatic switch between summer and winter time.
Possibility to rename added locations.
The daytime indicator that enables white background during the day, which makes it easier to determine what part of the day it is now.
The app is available on iOS.
Android features a similar app from another developer. It is called World Clock & Widget.
First-Hand Experience: Advice From a Colleague
By Maria Rodionova, Testing Engineer
Sometimes it happens so that you have an idea but it doesn't work out. If it actually happened, take it on the chin. Think it over and analyze. It might be the idea that failed or the way you tried to put it into life.
I myself suffer from being disorganized. I can download a planner app on my phone, set loads of tasks, and then fail to accomplish them. But I found an easy way out: try composing a list of tasks in your paper notebook rather than your smartphone. Try switching between methods: if you write something down, digitalize it, if you type something in your device, put it on paper. Eventually, something will work out.
That's all for today. Until next Monday! And don't forget to skim through our previous issue.
Subscribe to our newsletter
Enter email and get FineReader PDF Mobile with 1 month premium for free!
Your subscription was successful! Kindly check your mailbox and confirm your subscription. If you don't see the email within a few minutes, check the spam/junk folder.
Your subscription was successful!