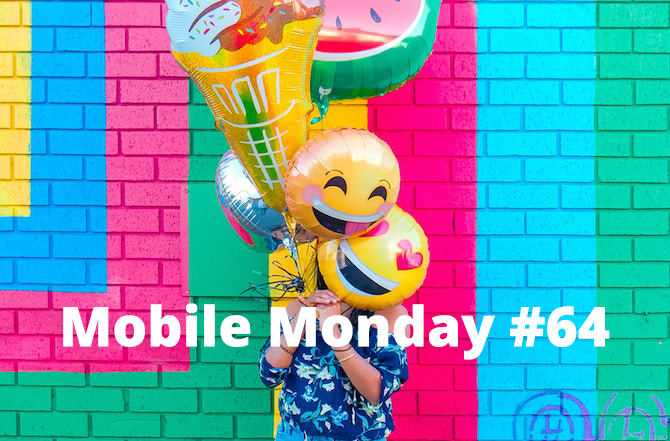 Editorial note: FineReader PDF Mobile for Android, Business Card Reader for Android, and Text Grabber for Android & iOS have been discontinued since September 2023. You can learn more about that here.
---
Most messengers and social net apps offer smileys and stickers. Did you know that instead of calling up a pop-up window you could just use keyboard? We've improved translation view in TextGrabber iOS and found truly versatile task management app.
iOS Tip: How to Add the Emoji Keyboard
You can add the emoji keyboard just like you add a keyboard for any other language. First, open the keyboard settings. Here's the fastest way to get there.
On the Settings screen, start typing the word "keyboard" in the search field. Then tap Keyboard with the word General underneath (see screenshot below).
While we're on the subject, actually very few people know that there's a search field hidden in the Settings screen. That's because you need to swipe down to make it visible. You can use this search field to find the necessary setting without scanning the numerous settings sections. Simply start typing the name of the setting you need and your phone will display the most likely candidates. Now back to our emojis.
There's also an alternative route to get to the keyboard settings by tapping Settings → General → Keyboard. Then tap Keyboards to see the list of currently installed languages. Tap Add New Keyboard → Emoji → and there you are!
Now all you need to do is change your keyboard language, and you will have more than 1000 smileys at your finger tips.
Android Tip: How to Add the Emoji Keyboard
Things are even simpler on Android. We have found a perfect solution in the shape of a keyboard called SwiftKey, which comes complete with an emoji language.
Naturally, you can expect more than just emojis from this truly smart keyboard. It will adapt to your writing style and use predictive technology to speed up your typing, it can send stickers and GIFs, it allows you to customize colours, it supports over 300 languages, and can do a lot more than we have space for in this brief newsletter.
Download SwiftKey, type less, and achieve more.
ABBYY Tip: How to Make Translations Look Exactly Like Their Originals
The translation component in TextGrabber for iOS has received a major overhaul. Now when you translate a snippet, the app will preserve the original formatting, such as division into paragraphs, so that you can easily collate the two texts. Translation speed and quality have also been improved.
See for yourself how well the app preserves the look of the original:
Before
After
Download or update TextGrabber and enjoy accurate and well-formatted translations!
App of the Week: Notion
Notion combines note taking, planning, sharing code snippets, and over 20 other useful features all in one tool. Multiple users can connect to the app to collaborate on the same project or manage their joint venture. Once you are logged in, you can neatly arrange your tasks and subtasks into folders and subfolders.
If you are planning to use the app for managing your business, you will appreciate the fact that the app is available on Mac, iOS, Windows, Android, and via a browser, so that all members of your team will always stay connected. All of your files, tasks, to-do lists, and other shared data will be seamlessly synchronized across all of your devices for smooth and uninterrupted work.
That's all from us for today. See you next Monday!
P.S. You can find the previous issue of this newsletter here.
Subscribe to our newsletter
Enter email and get FineReader PDF Mobile with 1 month premium for free!
Your subscription was successful! Kindly check your mailbox and confirm your subscription. If you don't see the email within a few minutes, check the spam/junk folder.
Your subscription was successful!