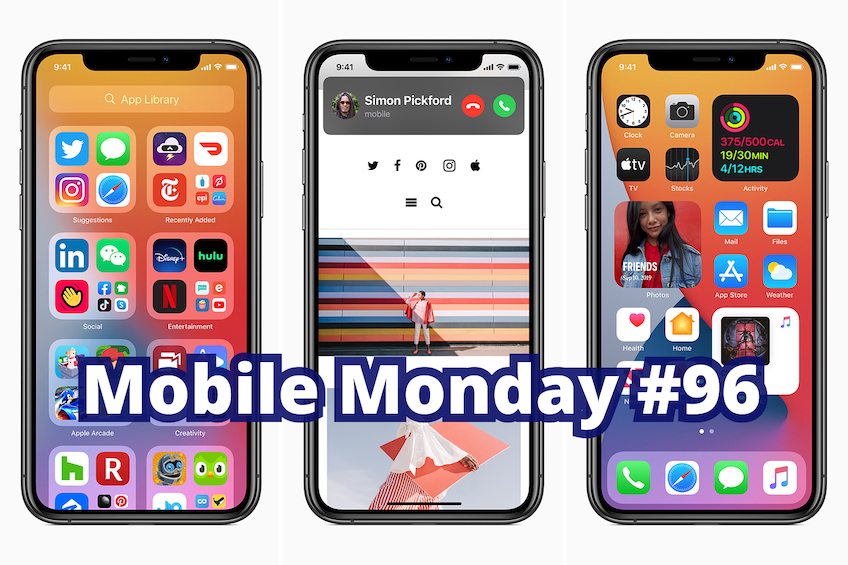 Apple traditionally released its autumn iOS update. Every year iPhone users wonder if it's worth updating or it's better to stay on a previous iOS. We prepared a list of arguments for updating to iOS 14.
New Widgets
Perhaps, it's the main iOS 14 innovation. Previously you had to swipe right to see the widgets screen. Now widgets are a part of the Home screen together with app icons. You can customize widgets' size, position, and content. You'll have to organize your Home screen to get used to it, especially if you have a small screen (yes, the 1st generation iPhone SE supports iOS 14).
Smart Stack is a part of new widgets. It's a dynamic widget that displays relevant information for current conditions. For example, you'll see the weather forecast in the morning, and today's physical activity in the evening. Smart Stack can also be scrolled manually.
Compact Siri
Before iOS 14, Siri opened in a fullscreen mode. Now Siri, as well as it's text replies, will be displayed at the bottom of the screen. Other requests will be displayed at the top of the screen as a widget. You can still use Siri to work with our apps. For example, open documents in FineScanner or open business cards in Business Card Reader.
Call Notifications
Apple did what users wanted for years. You will no longer be interrupted by an incoming call. Instead of a fullscreen view, the incoming call will show up as a notification window at the top of your screen.
Updated Messages
Slowly, but surely, Apple turns the Messages app into a great messenger. In iOS 14, you can pin chats, tag people in group chats, add a photo to group chats, and follow a chain of replies.
Improved Privacy
You will now be notified if the app uses a camera or a microphone. In case the camera is active, the green dot will appear near a battery icon. If the microphone is turned on, the orange dot will appear. iPhone will also notify you if the app you're using copies a text to the clipboard. 
Picture in Picture
One iOS 14 feature, Picture in Picture mode, migrated from iPadOS. You can now watch videos and, for example, use Safari at the same time. The video will be displayed in the small window above other content.
App Library
There's a new way to sort your apps. All apps will be automatically added to specific folders according to their functionality. There will also be an additional folder for recently updated and installed apps.
 The App Library screen will be the rightmost on your Home screen.
Third-party Apps by Default
If you don't like Safari or Apple Mail, no problem. iOS 14 allows you to set any other browser or the mail agent as a default app, for example, Chrome and Gmail.
App Clips
App Clips feature eases the workflow on-the-go. You can run some apps even without downloading it. The light version of the app will allow performing the most common actions in the app with QR-codes or NFC. For example, you can scan a QR-code on the table in a café to see a menu.
Emoji Search
It will be easier to use emojis because you can now type an emotion or an object you're looking for—no need to scroll through hundreds of emojis. 
AirPods
Happy owners of one of the most popular wireless headphones will find something awesome in iOS 14. AirPods can now automatically switch between your devices with the same Apple ID. If someone calls on your iPhone, while you're watching a video on an iPad, headphones will switch to an iPhone. This feature is available for all AirPods. AirPods Pro users will get Spatial audio. The headphones will dynamically track the position of your head to provide you with a theatre-like sound. The sound channels will always be at the right place, even if you move your head or a device. 
Is It Worth Updating to iOS 14?
It's hard to say, but most likely, yes. On the one hand, iOS 14 delivers a new user experience and features. It works fine on the old devices. On the other hand, the first iOS 14 version might have some bugs, but Apple usually fixes them quickly. Also, some developers might experience some problems with their apps so they can work unstably. In turn, we prepared FineScanner, Business Card Reader, and TextGrabber for iOS 14, so they all work stable.
Supported Devices
iPhone 6s
iPhone 6s Plus
iPhone SE
iPhone SE 2020
iPhone 7
iPhone 7 Plus
iPhone 8
iPhone 8 Plus
iPhone X
iPhone XR
iPhone Xs
iPhone Xs Max
iPhone 11
iPhone 11 Pro
iPhone 11 Pro Max
Subscribe to our newsletter
Enter email and get FineReader PDF Mobile with 1 month premium for free!
Your subscription was successful! Kindly check your mailbox and confirm your subscription. If you don't see the email within a few minutes, check the spam/junk folder.
Your subscription was successful!