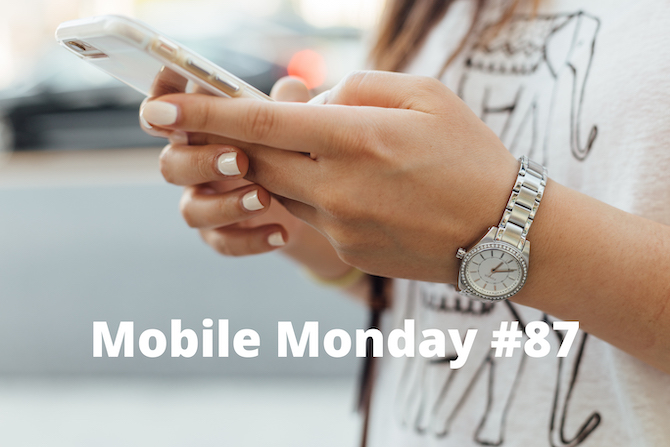 Editorial note: FineReader PDF Mobile for Android, Business Card Reader for Android, and Text Grabber for Android & iOS have been discontinued since September 2023. You can learn more about that here.
---
Even though smartphone voice assistants are useful for helping with routine tasks, sometimes you just can't talk. Today, we'll show you how to text your assistant. We'll also talk about re-recognition in FineScanner and do some voice training.
iOS Tip: Texting Siri 
While you might not be able to have a truly meaningful conversation with Apple's voice helper, it still manages to perform its functions well. You don't have to talk to her using your voice though: you can input your queries via text. This might be useful when you are stuck in public transport or in a meeting. By default, this function is turned off. However, enabling it is easy.
Open Settings on your iPhone and navigate to Accessibility, then, select Siri. Enable the Type to Siri option. From that moment on, you will be able to have a conversation with Siri using text.
Don't forget to select the appropriate reply mode for Siri so that you don't end up in a sticky situation when she answers with an audio reply. 🙂 To avoid this, we recommend using the Control with Ring Switch setting. When you set your phone to silent, Siri won't suddenly start talking out loud.
To have a chat with Siri, tap and hold either the Home button (on devices that have one) or the side button. If you want to have an audio conversation, don't forget to check whether long press is enabled: Settings →  Siri & Search → Press Side (Home) Button for Siri. Now, when you call up your digital assistant by saying Hey Siri!, she'll be waiting for voice commands only and won't reply to text queries.
By the way, Siri can also be used with FineScanner and TextGrabber. For example, you can use voice commands to open a document in FineScanner or recognize your last gallery image in TextGrabber.
Android Tip: Texting Google Assistant 
Google Assistant works on devices running Android 5.0 or later. They must also have Google app 6.13 or later and Google services installed. For more details about system requirements for the Assistant, see this page. Check everything carefully: we did not manage to get the Assistant working on a Samsung Galaxy S9 device due to it not having Google Services installed.
Enabling keyboard input is easy: call up your assistant using a long press of the Home button and tap the 4 multicolored dots. Three icons will appear: a microphone for voice input, a square for Google Lens, and a keyboard icon. Tap the keyboard icon and enter a text query for Google Assistant.
Google have also made an interesting feature available for Pixel 2 and 3 owners. On these devices, you can also activate the Assistant by lightly squeezing the phone in your hand (i.e. by pressing down on both sides simultaneously).
ABBYY Tip: the Recognize Again Command
In one of the recent FineScanner updates, we have added an offline text recognition mode. Using it does not require an internet connection, meaning that you will receive the results instantly. Note, however, that this mode can only be used with TXT files. Sometimes, you might not be satisfied with your offline mode results. If this is so, you can tap Recognize again. This will take you back to the mode selection screen, where you can try the more powerful online mode (which will also keep the formatting of the original text).
App of the Week: Vanido 
We would recommend Vanido to karaoke enthusiasts or people planning to take up singing as more than just a hobby.
First, the app will determine your voice range. For this, you will need to allow the app access to your device's microphone and sing out several different sounds at your highest and lowest pitch. The app will recognize the notes in your voice, specify the appropriate timbre, and pick out a set of everyday voice exercises specifically for you. The starting exercises will teach you to breathe correctly, as well as how to properly work your vocal cords without damaging them. Then, it gets more complicated. Vanido will play some notes and you will have to imitate them precisely. This will continue from exercise to exercise until your voice is in top shape. Your final examination will be to reproduce a piece from a well-known composition.
Try if you dare.
That's all from us for today. Until next time!
Subscribe to our newsletter
Enter email and get FineReader PDF Mobile with 1 month premium for free!
Your subscription was successful! Kindly check your mailbox and confirm your subscription. If you don't see the email within a few minutes, check the spam/junk folder.
Your subscription was successful!