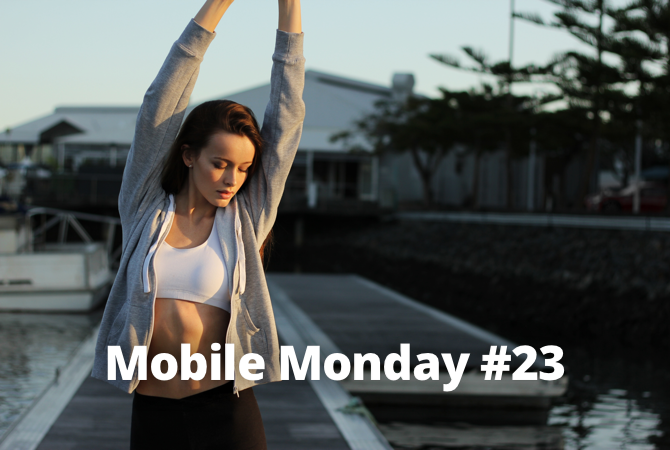 Monochrome mode on a smartphone is becoming popular - it helps to distract less on a gadget. In today's issue we'll show how to turn monochrome mode on. Also we'll have a talk on how FineScanner differs from a usual camera.
iOS Tip: Going Monochrome
Recently, more and more people have been giving up the full-color experience offered by their Retina displays in favor of a low-key greyscale UI. The trend started two months ago when Rehman Ata, a biology scholar, launched his Gogray.today website. The main idea behind the project is to help people become less addicted to their mobile phones and spend more time on things that really matter to them. If you, too, feel that you're spending way too much time on your phone, why not try the new greyscale diet? Here's the recipe:
Open Settings and tap General.
Tap Accessibility and flip the Greyscale switch on. That's it!
Now your phone will display everything in black-and-white. PLEASE NOTE: The "Greyscale" setting only affects how content is displayed, it does not convert your pictures or videos to black-and-white. When taking a photo, for instance, you will see it in greyscale but all the colors will still be there and visible to you when you choose to revert to full color. Also, switching to greyscale has no effect on the battery life of your phone. Which is a shame, really.
Android Tip: Going Monochrome
With Android, things are a tad more complicated, but here the monochrome mode may make your battery last longer. This is true for AMOLED screens, which consume less power if you choose to display fewer colours. On Android, the greyscale switch is called "Monochromacy" and is hidden in the developer options.
If you have the developer options enabled:
Open Settings > Developer options.
Scroll down to the Hardware-accelerated rendering section and tap Simulate colour space.
Select Monochromacy and you're done!
Here's how your screen will look like from now on:
ABBYY Tip: FineScanner vs Regular Camera
"How is your app different from the pre-installed camera app?" This question has popped up now and then in your comments on the FineScanner page. Read on to find out.
Unlike your regular camera app:
App of the Week: Freeletics, Your Personal Fitness Coach
Freeletics is a fitness training program designed to make you stronger, fitter and generally more healthy. It will also help you keep your weight under control. Inside Freeletics, you will find all those basic gym exercises that even a novice can do. What sets Freeletics apart is a cleverly devised system for monitoring and motivating athletes. The main statistic the program uses to assess your fitness and effort is the time you spend on each set of exercises. Exercise times are used to monitor your progress and to compare your results against those of other members of the program all over the world.
The program is supported by two mobile apps — Bodyweight and Nutrition. The first is used to organize your workouts while the second takes care of your diet. Here are several reasons why we think Freeletics is worth a try:
You can work out anywhere — at home, outdoors, in the office or at a gym.
Almost all exercises can be done without any special equipment. All you need is a desire to stay fit.
It is suitable for everyone, from newbies to professional athletes, male or female.
A training session will not last more than 45 minutes but it will be organized so that you can get the most out of your daily routine.
You can start training with Freeletics for free, but as you progress, in several weeks' time, you will need to pay for the more advanced workout plans. Or you can continue with the basic free plans if that's all you need to keep yourself in shape.
First-Hand Experience: Advice From a Colleague
Shared by Catherine Matantseva, international PR manager
Those working in media and communications will know how important it is to be able to handle large amounts of unstructured data. Of course, when we chose this profession we knew what we were in for. Any PR specialist worth his/her salt needs to soak up and assimilate huge swathes of data on a daily basis, separating the wheat from the chaff, sifting out the important from the unimportant.
However, there's only so much information our brain can hold at any given moment, and the more data we get in the harder it is to process. Therefore, it is absolutely crucial that you give yourself a break now and then, giving yourself time to assimilate what you have learnt so far. Some people will turn off their phone or switch it into flight mode for some time, or put away all their mobile devices to create a digital free zone where they have time to rest and think.
Lots of my friends now are limiting the time they spend online on social networking sites, so that they can do more sports, socialize with their friends, or just read for pleasure. This, of course, is laudable, but you may be surprised to find out how difficult it is for us millennial to cope with certain things in the offline world. For example, a friend of mine successfully kicked the Facebook habit and was immensely proud of his stamina and pluck until one day he decided to throw a party. In the olden days, he would have simply created a chat in the messenger. Now he was friendless. As a compromise, he deleted the Facebook app but kept Messenger.
Another friend deleted all his social network accounts and became a free man with lots of spare time on his hands. Surprisingly, he soon discovered that he was getting out of touch with his school and college friends, whom he had previously seen offline almost every week. Having realized that, he resumed his online presence.
At the same time, some people I know are often chastised by their family for spending too much time online. I think there's no magic bullet to fix the problem. For my job, for instance, social networking is essential, as for lots of journalist and opinion leaders. But you have to strike the right balance. If you must have a busy online life or feel a need to be constantly connected, be sure to take a break and log off for a digital detox and for some quality offline time with your friends and family.
That's it from us for today. Until next Monday, have a great week! P.S. You can find the previous issue of this newsletter here.
Subscribe to our newsletter
Enter email and get FineReader PDF Mobile with 1 month premium for free!
Your subscription was successful! Kindly check your mailbox and confirm your subscription. If you don't see the email within a few minutes, check the spam/junk folder.
Your subscription was successful!