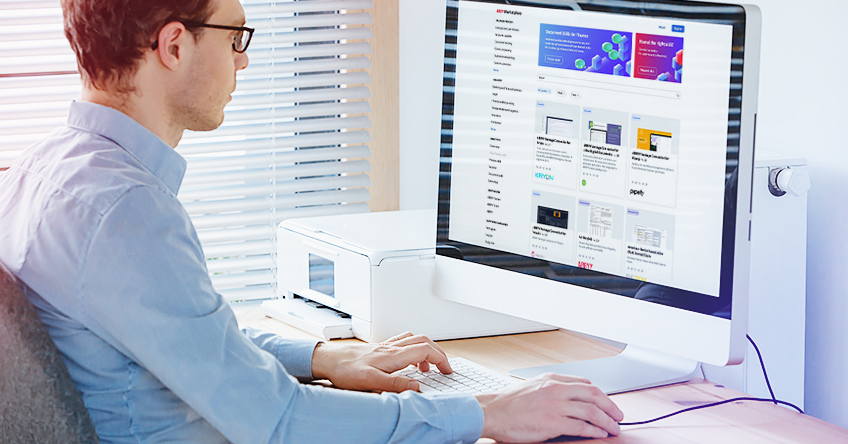 Financial Services is driven by enormous amounts of unstructured data, and the sources of that unstructured data continue to grow in variety and complexity. The ambiguities of these unstructured files make them more difficult to handle than data held in a database format.
Valuable data can be hidden in a variety of sources, requiring employees to comb through volumes of reports, contracts, call center interactions, Customer Relationship Manager (CRM) systems, earnings transcripts, financial filings, email exchanges, survey responses, and other data manually. This is prone to errors and comes at a high cost due to the skilled employees needed for this work.
Overcome unstructured content as an obstacle to automation with Document Skills for financial services.
Unstructured data in financial document automation
Unstructured data promises to yield insight into changing customer needs, allowing financial institutions to keep up with trends, create fit-for-purpose offerings, and most importantly, stay ahead of the competition. However, the domains of structured and unstructured data have largely remained separate, with automated processes primarily focused on structured database files that have defined fields, data types, and parameters.
In an intensively data-driven industry like Financial Services, management and analysis of the large quantities of data, both structured and unstructured, is essential for success in a digitized world. Financial institutions need to be able to quickly turn documents into actionable data, to glean valuable business insight, and understand where automation can provide the greatest value.
Natural language processing (NLP) in Finance
Natural language processing (NLP) helps financial institutions unearth valuable data and facts from unstructured documents and optimize the tedious review of complex documents such as financial reports, statutory orders, constituent documents, contracts, agreements, property descriptions, and even news, blogs, and social media content that may contain important details about a customer. The manual investigation that has historically been the solution to gaining insights from these sources, is inherently inaccurate, inconsistent, and provides a greater risk of missing important details.
The ability to analyze these and other data sources efficiently and derive insight from unstructured data can help ensure that banks and other financial services institutions make sound decisions about current and future customers. This under-utilized content can provide meaningful information.
A marketplace approach
According to Forrester, successful financial institutions will take advantage of partners' capabilities to move quickly and harness the innovation of others. That is precisely the idea behind the new ABBYY Marketplace, the first digital marketplace for processing and understanding enterprise documents that provides a rich collection of skills, connectors, and assets. Four of the top U.S. banks and many cloud-based companies are providing their business users and citizen developers the best-in-class document and content processing with our easy-to-use, configurable, and pluggable platform, which is ready to use within minutes.
Learn more about how ABBYY is helping financial institutions become more nimble through the power of low-code / no-code in ABBYY Vantage and Marketplace—preloaded with skills, developed by ABBYY and by our partners, to automate all types of content-centric processes.
Subscribe for blog updates
Your subscription was successful! Kindly check your mailbox and confirm your subscription. If you don't see the email within a few minutes, check the spam/junk folder.
Your subscription was successful!